What to do When You've Inherited a Property
By lucmin on 11th August 2016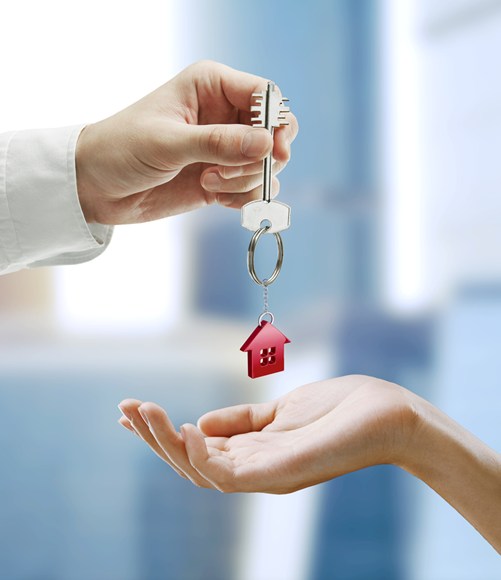 When you inherit a property, there are a great number of factors to consider. Whether you've inherited suddenly after a bereavement, or you've inheritance has been planned for a while, there's sure to be a number of things associated with inheritance that you've never even considered before you actually inherited the property. Here we look at what you can do when you've inherited a property and whether you should sell it, live in it or rent it out.
Live in it, rent it out, or sell it?
The first consideration you'll have to have when you inherit a property is to decide whether to live in it, rent it out or sell it. The most common action for those who inherit a property is to sell it, but this doesn't mean that you have to.
Selling a property can often be the simplest answer if you're unsure what to do. This is because it avoids any possible implications with letting it out or owning multiple homes. Plus, on top of all this, there's the emotional stress of dealing with a property that used to belong to a loved one and the possibilities surrounding joint ownership, which can be a potential legal minefield.
Due to all of these factors, selling can often be the easiest option. However, it doesn't have to be the only option, and there are pitfalls too, such as immediately selling the home of a loved one and having to 'let go' so soon. Other options are available, so let's look at the positives of living in the property and renting it out, too.
Living in it
If you're only renting your current property, then moving into the inherited property could be a wise move, particularly if you're the sole owner. In the long run, this could save you a large amount of money on rent, and could even make you feel closer to someone that you've lost.
Living in a property really is a great option if it can ease a financial burden. However, as previously mentioned, you need to be aware of the implications as well. Living in a property that was once owned by a loved one (particularly a close one) can mean that you suffer from a large amount of emotional stress and, if you've jointly inherited the house with someone you don't live with (such as a brother or sister), you may not be able to inhabit it as they may wish to sell it. As a result, you'll have to consider this option carefully.
Renting it out
Finally, if you're not looking to sell as you think house prices may increase in a few years, then you should consider renting it out. If you find the right tenant, then the rental market can be a lucrative one, helping you pay off your own mortgage in the process, and maybe even turnover a small profit. Our team are happy to help and will advise you on how to maximise your return on your rental; http://move.uk.net/let/
However, as with the other options, there are downsides to this. As part of renting out the property, you'll be allowing someone to live in your loved one's old home, so you'll want to be sure they'll take care of it. Additionally, becoming a landlord is also a huge responsibility, so make sure you know what it entails. I would always recommend having your property fully managed so you can forget about it to an extent.
So there we have it, when you inherit a property you can sell it, rent it out or live in it. There are positives and negatives to each option, so be sure to pick what's best for you.
Back to all blog posts