Is the year of the dog a good year for house price growth?
By lucmin on 13th February 2018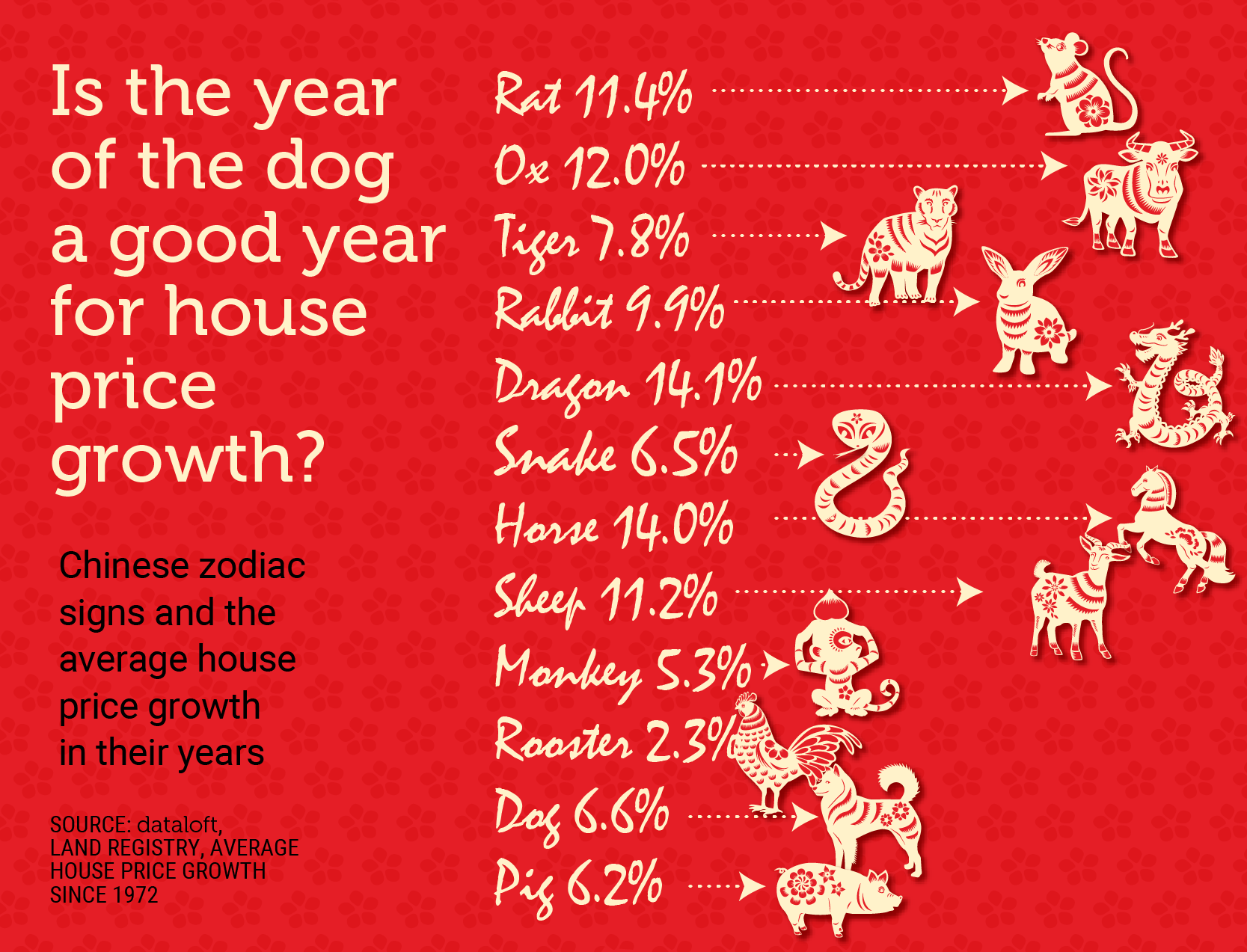 The Chinese New Year officially begins on Friday 16th February, bringing in the Year of the Dog.
The Chinese zodiac animals rotate every 12 years and we've taken a look at average house price growth for each of the years represented by each animal since 1972.
Most lucrative is the Dragon which has seen average house price growth of 14.1%, closely followed by the Year of the Horse (14.0%).
The Year of the Dog has seen steady growth, averaging 6.6% per year. On this basis 2018 looks set to be stronger than last year; the Year of the Rooster averages just 2.3%.
Back to all blog posts