Whats in a name?
By lucmin on 11th October 2017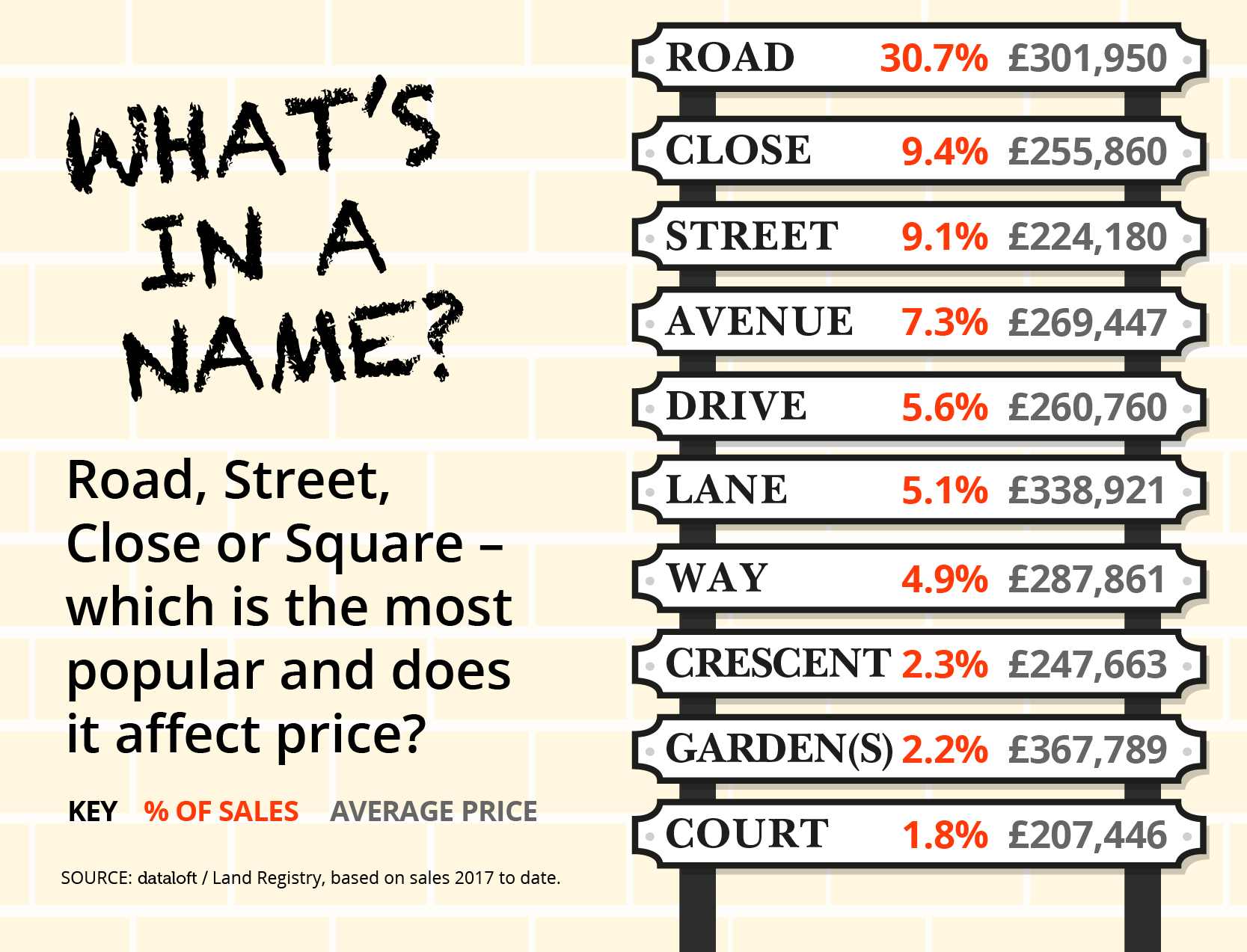 There are people who feel strongly about whether their home address is on a Road, Street, Crescent or Square and developers often assume that one will attract a higher price than another. To test the theory, we explored 2017 sales data to see whether we could identify any correlation between suffix and price.
The average price of a property sold on a "Road" to date in 2017 is £301,950, however there are premium purchase properties elsewhere. To purchase on a "Park" expect to pay a 9% premium while to purchase on a "Place", "Hill", or "Garden" could add thousands to your purchase price. Owning a property with no street address at all, added £10,000 to one on a "Road". At the top end of the budget, just 0.5% of all properties sold this year have been on a "Square", where the average price is £462,895, a stunning 53% more expensive than a "Road". But "Road" has kerb appeal for more buyers than any other address, accounting for a substantial 30.7% of all sales this year.
Back to all blog posts