What Happens During a House Valuation?
By lucmin on 13th January 2023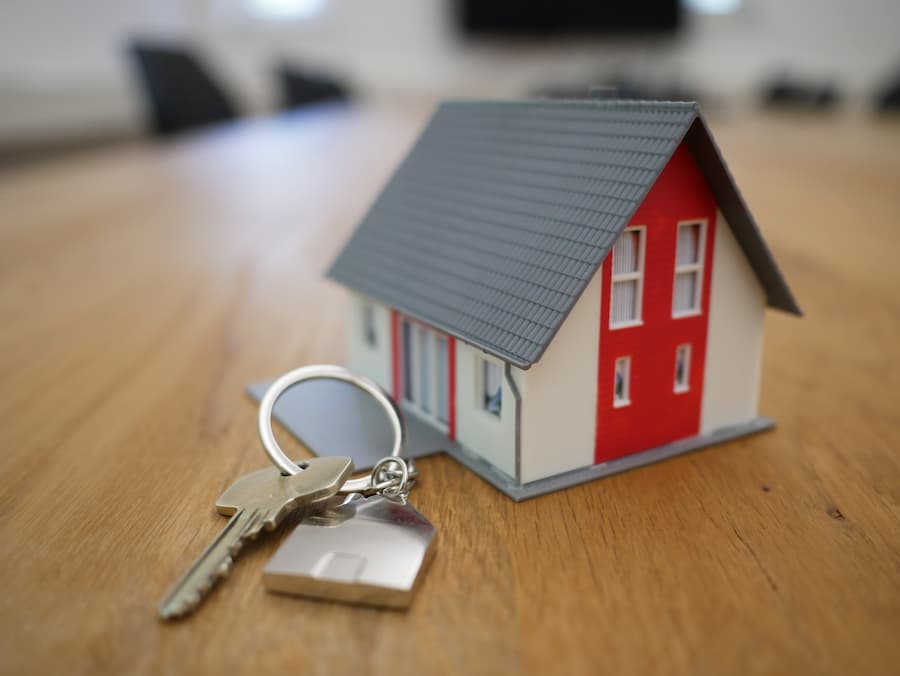 For homeowners looking to sell their home or rental property, it's important to get a true valuation from a professional of how much it's worth. Whether you've owned the property for decades or have bought it recently, house prices have fluctuated over the last few years in particular and it's important to get an accurate figure to put your home on the market. This process also contributes towards investing in a new home if that's your next step, or going down a different avenue where it's time to move on and take many great memories with you.
What is a property valuation?
Every homeowner will have an estimated figure in their mind of what their property is worth, but a valuation is when a professional valuer will be able to provide an accurate selling price based on the layout of the property, the condition and any unique features it may have. They'll then compare it to current market conditions and other properties of a similar build in the local area to present a figure of what they believe is best. It's preferable to have this carried out in person instead of a desktop valuation when an estate agent will provide a price based on the description you have provided, which isn't always accurate.
What happens in a valuation?
The experience of someone valuing your property is similar to a potential buyer who is interested in the building. The qualified surveyor will inspect every room and any outdoor space looking at the number of rooms, conditions and any fixtures or fittings that come with the house upon the sale. To get a true valuation they may physically measure the rooms, and ask about the age of the property, if there is any parking or vehicle access, characteristics, location and overall size of the property. Also, factors such as the potential of future development of the plot are other questions which may be asked as that will affect the final figure provided. They're happy to answer any questions you may have, and likewise will be interested to know of any refurbishments and renovations you have made to improve the property.
How can I organise a valuation?
Your first point of contact is to get in touch with a respected estate agent in your local area. By all means, ask a few so that you can get a range of different opinions and also discover which agent suits your needs best. Once you have made that call to request a valuation, the agent will be able to discuss which date and time are best for the home visit.
How can I prepare?
There are always the traditional tales of how to prepare for a house valuation, after all, you want it to be looking its finest so that you'll be offered the best price. To get the most out of the valuation, preparation goes a long way. If there's some DIY in the home you've been meaning to do for months, then this is the perfect opportunity to get it ticked off your to-do list so that it's presented in top condition. Ahead of the visit a spring clean is certainly appreciated as not only will it smell and look good, it allows the surveyor to view the property to its full extent with no distractions to catch their eye. Also, think about the exterior of the home and if there are any gardening or touch-ups that need to be carried out – after all, first impressions count.
It's normal for homeowners to have some questions about the selling process, what costs are involved and what happens if they're hoping to sell this property in order to buy a new one. Make sure to note these down so that you can ask them during the valuation or after the meeting to move things forward.
How is a house valuation calculated?
Once the home visit has been completed, the estate agent will calculate the estimated sale figure based on similar properties that have sold recently or are on the market in a geographical area that matches yours. If your property has some unusual or unique features or is located in a remote area then the valuer will look at outsider elements. This can include the selling history of the area, what local amenities are available, market conditions for the nearby area and what other properties are on the market too.
How long does a property valuation take?
Thanks to the professionalism and expertise of the valuer, the visit will usually take an hour and a selling figure provided shortly afterwards. If the property is smaller though it can be a quick and easy process depending on the size of the property and how many questions you have.
How can I increase the value of my property?
We all want to increase the value of our property and ensure that it is going on the market for a good price. There are a number of ways you can add value, from small items to larger projects, depending on how soon you are hoping to get the property on the market.
Adding an additional room with an extension to the property or converting a garage, loft or cellar will not only push up the value of the property it will appear in the search for potential buyers who are looking for larger properties with more rooms.
Remodel or move the home around to add some feng shui to the property to make it look bigger or to create a more open-plan space.
If the plumbing and electrics in the home are a little dated, adding new water and electricity systems that still have a warranty is a factor that buyers will be willing to pay more for because they know they'll be moving into a home that is reliable and won't need any works on essential elements for a number of years.
Add a driveway if possible. This is particularly helpful in city locations where parking can be sparse, but is a popular factor buyers will include in their search.
Bigger issues such as structural problems like subsidence are certainly ones to be aware of. The initial valuation may not pick this up but a survey will, which will probably lead to the buyer asking to lower the price because they'll have to pick up the bill or not go through with the purchase altogether. There are a number of outlets that can give professional advice on the structural condition of your home such as a RICS Surveyor, HomeBuyer Report or a Building Survey.
Finally, if your plot has planning permission approved this is likely to increase the price and enhance interest because it's an attractive selling point for those looking to extend without the hassle of doing the administration themselves.
Get your property valued with Move
Our free market appraisal is the start of an exciting journey to sell your home. The professional, trusted and respected team at Move have their finger on the pulse of the current housing market and carries out a comprehensive valuation to present an honest figure. Our extensive and unbiased service is personalised to you and we can provide recommendations on how to increase the value even more. We provide the full package when it comes to selling your property, delivering results time and time again.
Back to all blog posts