We are opening in Worcester!
By oliviapym on 29th April 2022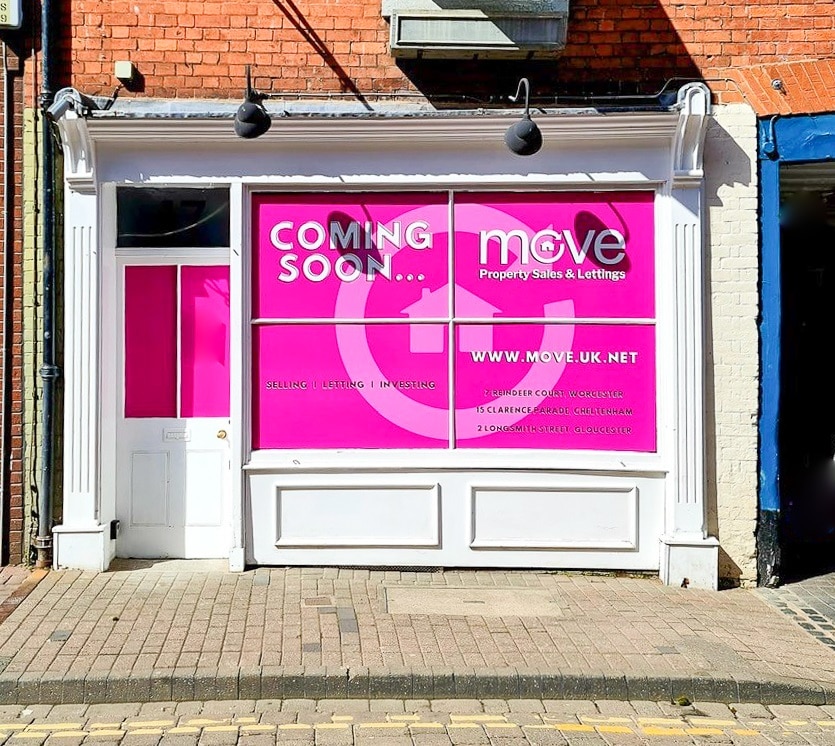 We are delighted to confirm that we have acquired a new estate agents office in Worcester City Centre, which is due to officially open in the Summer of this year!
The office at 7 Reindeer Court is currently being refurbished after being vacant for some time. The refurbishment hopes to rejuvenate the historic neglected building, restoring it to its former glory. We are very much looking forward to bringing our distinctly different offering to more people in the area. In an industry that is not always the first you think of when it comes to quality customer service, we are fiercely proud of the fact that we are one of Gloucestershire's highest rated agent.
Move was established by George Tatham-Losh in 2013 and we are one of the region's fastest growing property sales and lettings agencies.
We currently have two offices, one in Cheltenham which moved to new retail premises in 2020 in order to reflect its growth, and one in Gloucester which was opened in the Spring of 2018. After growing levels of enquires from outside of our current areas, we felt that now was the right time to expand and establish a significant presence in Worcester with this new premises. The Worcester market is very strong and we foresee there being some great opportunities for both sales and lettings.
We are a big believer in supporting the local market in which we operate. We will be looking to recruit new agents from the city and the surrounding area, and we are using local contractors for the refurbishment.
Whilst we have not officially opened the Worcester Branch, we are still able to deal with any enquiries as well as being able to carry out property appraisals for both Sales and Lettings, so please do not hesitate to get in touch with us on 01905 697990.
Back to all blog posts