Vendors don't forget the garden!
By lucmin on 13th April 2017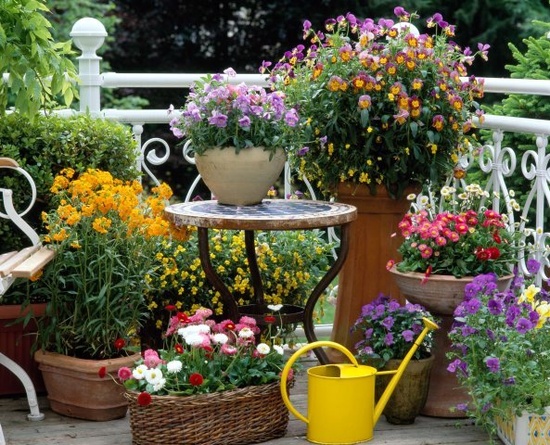 We're approaching the time of year when gardens become an invaluable tool for property sellers.
The days are longer, the weather is warmer and the rain is more infrequent (hopefully!). All of this combined means one thing – prospective buyers will place increased value on any garden space you are offering.
When people come to view your property over the next few weeks and months, they'll be keen for you to show them the garden so they can envisage summer days spent sunbathing on the lawn or socialising on the decking area.
A recent study has shown just how valuable garden space could be to the average home owner.
According to a survey of 2,000 Brits – carried out by Colourfence – the typical buyer would be prepared to spend an additional £35,000 to secure a home with a garden or outdoor space.
What's more, the survey revealed that for 62% of respondents, a garden or outdoor space was more important than having a spare room.
As you can see from the above, the prospect of a garden or outdoor space really is important to the average property buyer and as we move into the spring and summer period, now is the time for sellers to capitalise on this interest and desire.
If you have a wonderful garden already, then it won't be hard to impress buyers. However, if your outdoor space is on the smaller side, don't worry just remember to make the best of what you have and highlights its advantages.
Below I have put together five quick garden fixes which could improve your garden's selling appeal in an instant:
Five quick tips to increase your garden's appeal
Jet wash the patio
As the seasons pass, paving stones and patios get caked in grime, dirt and moss. A quick jet wash can make yours look fresh again.
Tidy up the flower beds
Now is the perfect time to get out and introduce some new plants – make your beds aren't too crowded and they'll look great in the summer.
Shape the edges of the lawn
It may seem minor, but tidying and shaping round the perimeter of your lawn will make it look much cleaner and appealing to the eye.
Get rid of the weeds
It's not a fun job, but it's certainly a necessary one. A garden without weeds is preferable and plants which aren't surrounded by unwanted weeds will be more likely to flourish.
Stage a social area
Now is a good time to dust off your garden furniture and set it up for the summer. Prospective buyers will be keen to envisage how they can spend time relaxing and socialising in the garden.
For more of our property related blogs please see- http://move.uk.net/blog/
Why not like us on Facebook for more tips- https://www.facebook.com/moveuk/
Back to all blog posts