Urban And Rural Areas- Some interesting stats!
By lucmin on 13th July 2017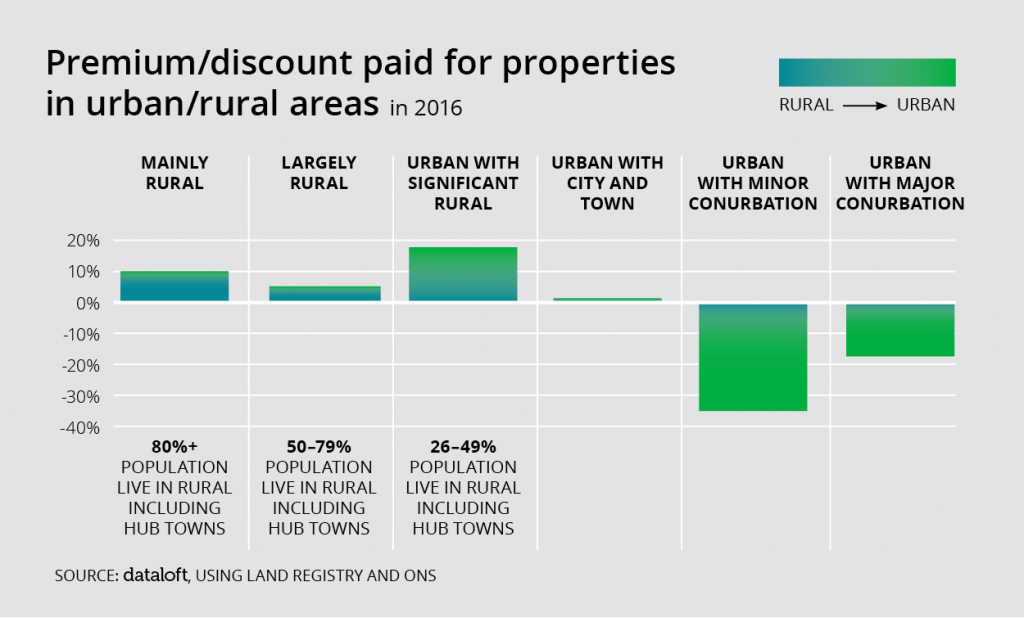 Local Authority Districts across England have been classified based on the share of their population that lives in urban, rural or 'rural-related' areas, such as smaller hub towns that serve the wider rural hinterland.
We have analysed the premium/discount price paid in 2016 for homes in the different categories. This analysis excludes London which skews the results.
The classification is not an indication of the amount of open countryside but on the settlements where the populations live and it provides basis for further analysis of the country's housing market.
The analysis shows that properties in areas classed as 'urban with significant rural' achieved the highest premium, 18% higher than the national average. Further analysis could be done to look into patterns for different properties types, or by region.
Back to all blog posts