Top 5 questions homebuyers ask their solicitor before buying a new home
By lucmin on 14th October 2016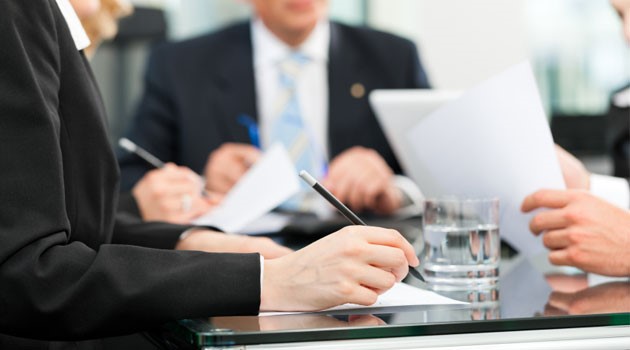 Buying a new home can be a legal minefield and for many, the conveyancing process can be daunting. You may well have a number of questions you wish to ask your solicitor before you embark on this process.
I will answer the below questions to help you on your way however if you have in depth questions I would be delighted to recommend some great companies who can help.
How does the conveyancing process work?
Conveyancing is the legal process of transferring a property from the seller's name into the name of the buyer, after a successful offer has been made on a property.
Once instructed, your solicitor will write to the seller's solicitor requesting a copy of the draft contract, alongside other supporting documents. Your solicitor will thoroughly check these documents and raise any issues which need further attention.
Property searches will also be conducted with local authorities and utility companies, which will raise any issues that could not picked up on during the viewing or surveying process. Some of these searches are standard routine, while others may be required by your mortgage lender in specific cases. The searches generally take 14 days or so.
Once all of these checks are in place, your solicitor will then exchange contracts on your behalf, liaising with the seller's solicitor. Once contracts have been exchanged, your solicitor will inform you of the final figure to be paid and this should be transferred into their account before completion.
After completion, your solicitor will make sure that all loose ends have been tied up. This will include payment of related fees such as stamp duty, registering you as the new owner of the property with the Land Registry, and sending the title deeds to your mortgage lender.
What do I need to do?
After instructing your chosen solicitor to begin the conveyancing process, you will also be required to go through the draft contract and raise any queries you have with your solicitor.
Make sure that you check the tenure of the property to see if it is on a leasehold or freehold basis. If you are buying a leasehold property, it is essential that you check how long is left on the lease. Any less than 80 years remaining and you will need to consider having the lease extended.
You will also need to ensure that you have your mortgage in place, have arranged buildings insurance, and have conducted any other surveys before you can finally exchange contracts. Some mortgage companies stipulate how many years have to be left in order to meet their criteria.
At what point should I instruct a conveyancer?
The conveyancing process itself begins when you make an offer on a property, at this point you will need a solicitor before you can progress onto the next stage – the exchange of contracts.
As such, it is always a good idea to have a conveyancer lined up as soon as you decide that you are looking to buy a home. This will not only show sellers that you are serious about buying their home, but will speed up the process when you do decide to make an offer.
How long will this process take?
This question is always a tricky one to answer, as each process will vary according to the buyers, sellers, and mortgage lenders involved in the chain.
It is always best to be flexible. Unexpected delays can be incurred at any stage, especially in long and complicated chains.
Once contracts have been exchanged buyers are legally obliged to purchase the property and from this point it usually takes between 4 and 12 weeks before completion and the keys are finally handed over to you.
How much does conveyancing cost?
The cost of conveyancing will vary according to the value of the property you are buying and the nature of the lease, as well as the solicitor you have instructed.
It is always a good idea to shop around to find a conveyancer offering a thorough and trustworthy service for a good price. Always make sure that you have checked what services the cost covers, as some firms will exclude additional expenses (i.e. the cost of Stamp Duty) to appear competitive.
We would be delighted to recommend a few companies to you so do call one of the team on 01242 25733 or email info@move.uk.net
Back to all blog posts