Top 10 Mistakes When Selling Your Home
By lucmin on 22nd July 2016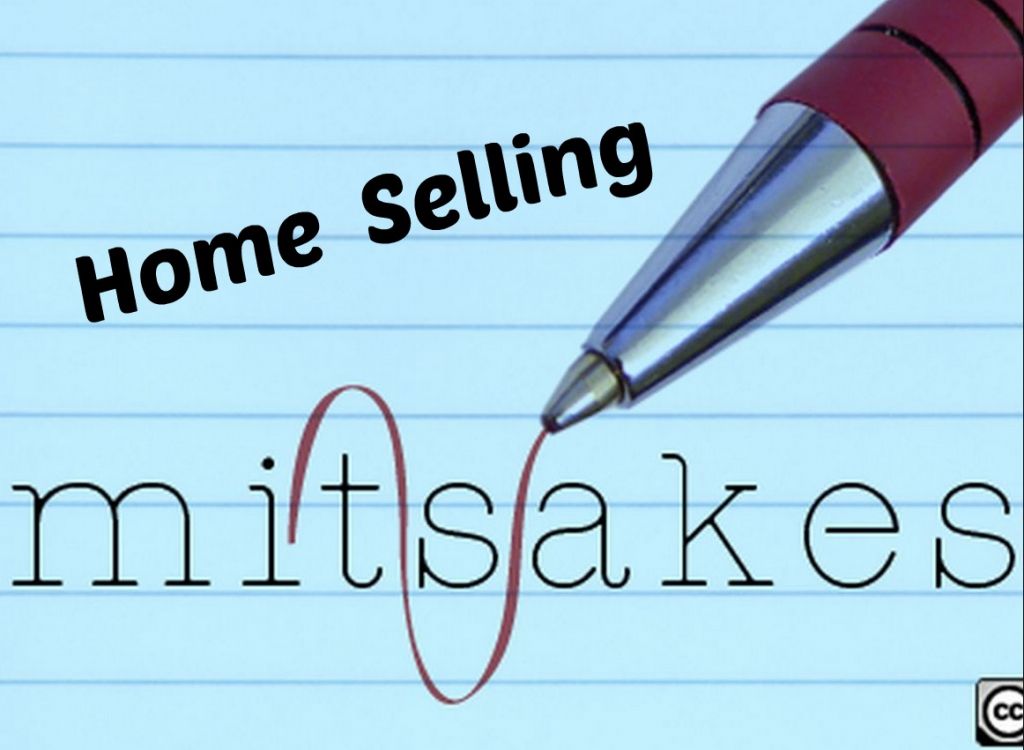 Top 10 Mistakes When Selling Your Home
Selling a property can be a costly and stressful time for anyone. It takes a great deal of your time and effort, so it's natural for vendors to want the process to end with the best possible outcome. All vendors naturally have the ultimate goal of seeing their property sell quickly and at a high profit. Yet in many cases, houses can sit on the property market for months if not years with little to show for the time and effort. This may be due to your agent and or partially due to common mistakes on the part of the vendor.
There are many factors that go into a successful sale, including the estate agent you choose to work with and your marketing strategy. You can improve your chances of avoiding typical mistakes by working with a very proactive, highly recommended and experienced agent. At Move we have built our business on reputation, over delivering to our clients and have quickly become the highest rated in Gloucestershire for customer satisfaction. By avoiding these common pitfalls below, you can maximise your profits and sell your house more quickly.
Mistake 1: Selling your home on your own
Some sellers choose to sell their own home, hoping to save the fees associated with a real estate agent. Yet this can end up being a costly mistake. Without the research that an agent can provide, it may be difficult to know where to begin. Selling your home alone could end up costing you more than if you had hired an agent, if you don't know what you're doing.
Mistake 2: Working with the wrong real estate agent
Another mistake is to stick with an agent who is not delivering. If you hire an estate agent who   doesn't have your best interests in mind, it could sabotage your sale as seriously as if you had sold it on your own. The wrong estate agent might give you bad pricing advice, pursue a limited marketing campaign, or waste time with buyers who are less than serious. It's worth taking the time to compare your options and find a good estate agent to work with. My advice would be to ask your friends who they would recommend and look at some online reviews.
Mistake 3: Overpricing your property
Setting the sale price too high on your property can backfire by reducing the number of interested buyers. A good estate agent will be able to use their experience and knowledge of the current local market to help you choose an appropriate price for your property. In some cases, it may be more profitable to set a lower price for your home than what you think it is actually worth. In a seller's market, this can stimulate competition between buyers and end up with an ultimately higher offer.
Mistake 4: Not preparing your property for sale
Although it may seem fairly obvious, some sellers neglect to put a bit of time and effort into their home before putting it onto the market. Not preparing your home for sale can reduce buyer interest, and even lead to disappointment when they see your home. It's best to take a bit of time to get rid of clutter, tidy, and stage your house to make it look its best for viewings, purchasers are buying a lifestyle.
Mistake 5:  Ignoring maintenance issues
Along with staging and tidying your house, you must also prepare it by repairing basic problems. Realistically, most buyers are not looking for a property that they will need to renovate. Instead, they are looking for a property that is ready to move into immediately. If your home has a leaking roof, ancient pipes, and holes in the wall, you will frighten away most buyers. It's better to spend a bit of money to make repairs before the sale, in order to drum up buyer interest and present a house in top shape. Investing in basic refurbishments or upgrades can also be used as a point of interest when you are selling your house. Before you go too crazy with upgrades, however, it's best to consult with your estate agent.
Mistake 6: Overdevelopment
The reason why it's important to talk to your estate agent before you upgrade your home is that if you go overboard with repairs you could eventually lose money. Spending too much on renovations could backfire, and you may never recoup this investment. This may depend on the standards within your neighbourhood, which is why it's a good idea to choose a local estate agent to work with. If your upgrades go above and beyond comparable properties in your area, buyers may not be able to afford your higher price.
Mistake 7: Not advertising your house sale
Marketing is very important when it comes to selling a home. You could have the most perfect property in your neighbourhood, but if no one knows about it you won't attract any buyers. Use a variety of advertising methods to help entice buyers, including signage outside your home, word of mouth advertising, and internet listings.
Mistake 8: Only using traditional methods of selling
The majority of buyers now turn to the internet first when they are in the market for a new home. While in the past a seller could get by with a simple classifieds ad, this is no longer the case. To appeal to the widest audience, you will need to use innovative marketing methods. This could include online listings, photo editing and manipulation, and even virtual tours of the home. Your estate agent may also be able to help you with methods such as social media marketing and blogging to get the word out about your property.
Mistake 9: Not being flexible
It's normal to have some preconceived notion of how your sales process will go. Yet because you are trying to reach out to a wide range of potential buyers, you will need to employ some form of flexibility to close the sale. This could include showing your house at odd times of day or night by arranging easy access for your estate agent. It could also include being flexible when you are examining offers. Instead of flat-out refusing them, you could try making counter-offers to negotiate a win-win situation.
Mistake 10: Not reading the fine print
After you've gone through the full process of preparing, marketing, and showing your home, you may think you're in the home stretch of the sale and get careless. Selling a house can be tedious when it comes to the financial and legal side of it. Some home sellers may not bother reading all the fine print on their contract of sale. However, this can be one of the worst mistakes to make. After you've signed this legal document, you must abide by all of its terms and conditions. Without meaning to, you could agree to fund additional repairs or give up appliances you didn't mean to. Be sure that you read through the full contract thoroughly, going through it with a solicitor before you sign anything.
Keeping these ten common mistakes in the back of your mind will help you avoid them during the selling process. Selling property can also be far less stressful when you have an experienced real estate agent on your side. They can help you avoid these common pitfalls, guiding you through each step of the process.
Back to all blog posts