Tips on marketing your property for a successful winter sale
By lucmin on 10th November 2016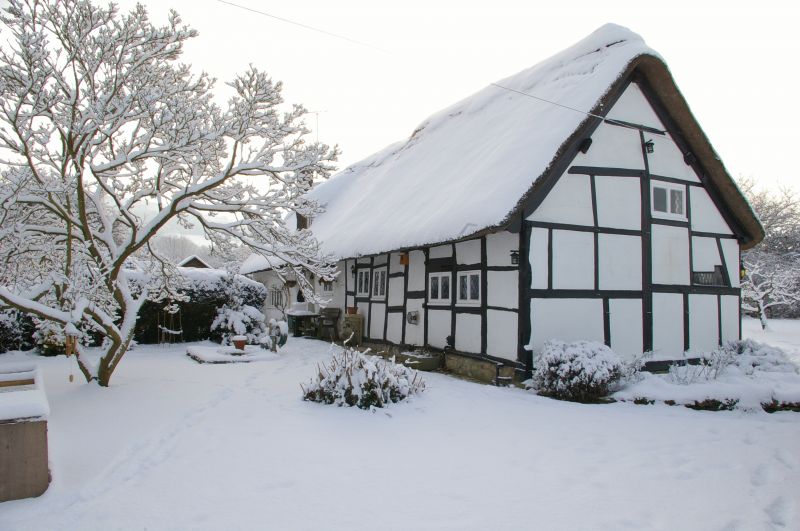 Among potential sellers there is often a general feeling that you should hold off putting your property up for sale until after the New Year, however at Move we're telling you to ignore this myth.
The supply of properties up for sale – especially at this time of year – can dwindle, so ensure you capitalise on this gap in the market and target those buyers eager to find the property of their dreams.
Furthermore, buyers that are interested in purchasing property at this time of year will also be keen on making an offer promptly, as they look to start a New Year in a new home.
This supply drought should also be music to the ears of potential sellers, as selling their property while demand is high will only look to increase their property's sale price, too.
If you're thinking of taking the plunge and putting your house on the market this winter, then here are some helpful tips and tricks;
Don't forget the exterior
Often when buyers look at maximising their property's potential, they tend to focus their attention on the inside of the home and forget about the exterior. However, first impressions really do count; therefore, it's vital in these winter months, there's a clear path for viewers to walk down, with no ice, snow or fallen branches obscuring their path. The last thing you want is an accident before the buyer even gets inside your home!
Also in winter, homes can look a little drab from the outside, so although painting the exterior is probably out of the question, washing down the walls and ensuring that the windows are gleaming are a must.
(If your property is still recovering from Halloween trick-or-treaters, it's also vital that any 'tricks' around the exterior of your home are removed, too!)
Turn up the heat
If they're viewing a property in winter, when the night are darker and the days chillier, the last thing potential buyers want is to walk into a freezing cold property. Instead, create an intimate, cosy atmosphere, making the buyer feel more at ease. The best way to do this is to simply whack up the heat.
This doesn't just mean turning it on minutes before the viewing begins, either. If you're not at home before the viewing, make sure that you set the heating on a timer so it has time to warm up. Offering hot drinks and baked snacks (cookies are top of many viewers' lists) are an additional inviting gesture of warmth, so bear that in mind if you have time.
Light up the dark
One of the downsides to selling your home in winter is that you don't have the advantage of having natural sunlight to brighten up your home. However, utilising the lighting that you do have can make a massive difference in attracting potential buyers.
Ensure every light is on and working, and that the wattage of the bulbs is correct for the kind of mood that you're looking to create in each room. Lighting candles will also enhance the property's brightness, while also adding a fragrant scent!
Ensuring that the outside of your property is well lit is vital, too. Having your outside lights set on a timer means that even when you're not at home, it looks attractive and secure to those driving past. It may even entice them into giving the property a proper look!
Ultimately, each season has its own advantages and disadvantages when marketing your property for potential buyers. But in the winter months, as long as you make sure your property is warm, inviting and well maintained, you'll have so many viewings that you'll run out of those freshly baked cookies!
If you would like further tips or advice on selling your property this winter, then don't hesitate to get in touch with the team in the Cheltenham office on 01242 257333 or email info@move.uk.net
Please do take a look at our other fantastic property blogs on www.move.uk.net
Back to all blog posts