The Housing Market During Her Majestys Reign
By oliviapym on 1st June 2022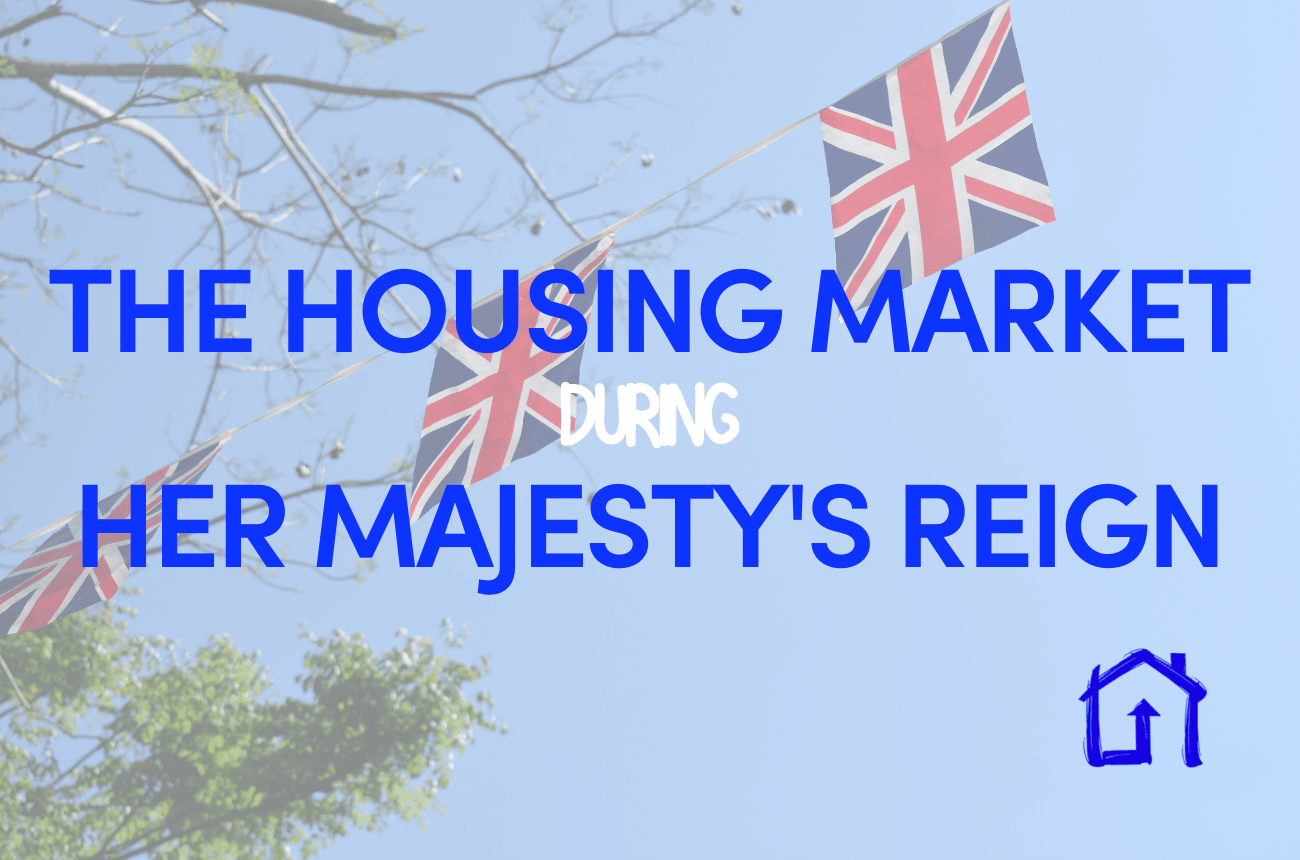 As the country prepares to celebrate Queen Elizabeth II's Platinum Jubilee, go2mortgages has looked back at the development of the property market during Her Majesty's reign.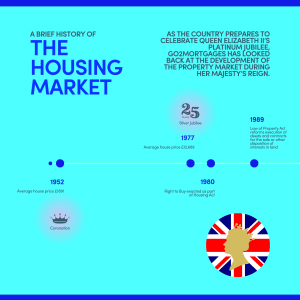 Average house prices were £1,891 in 1952 at the start of her reign and are now £260,771, an increase of 138 times.
Aka today's average monthly household disposable income of £2616 would have bought you a property outright at the coronation! 😱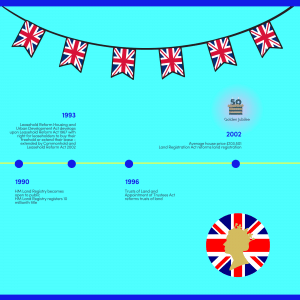 The data also demonstrates the long-term strength of the housing market and the value of property wealth as part of most people's overall assets. While nothing is certain, history suggests that investing in a home pays off over the long term. We would love to help you capitalise on this investment opportunity, so please reach out to one of go2mortgages qualified mortgage advisors (after the bank holiday maybe?!) on 📲 01242 237866 or 📧 phil@go2-mortgages.co.uk
To take a look at properties currently on the sales market, click here!
But for now, enjoy the long weekend. We hope it is filled with scones and pimms and all things red, white and blue 🇬🇧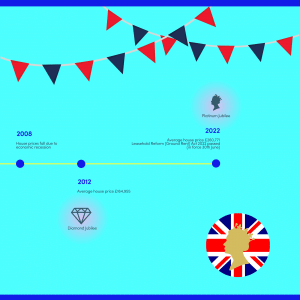 Back to all blog posts