The aftermath?
By lucmin on 14th June 2017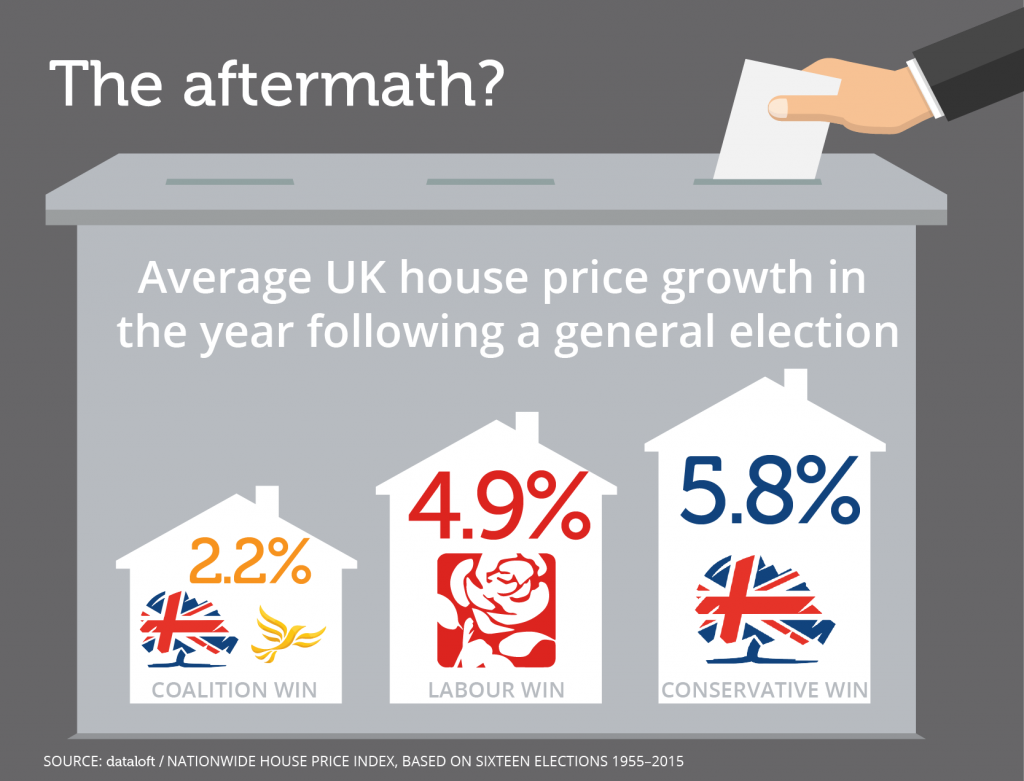 How do house prices change after elections? Based on an analysis of house prices in elections since the 1955, in the year immediately after an election house prices have risen by 5.8% under a Conservative government and 4.9% under a Labour government. House prices under the coalition government of 2010, fell by 3.4% in the first six months before rebounding to an annual growth of 2.2%.
The biggest annual changes in house prices occurred after Margaret Thatcher's retention of power in 1987 (10.3%) and the re-election of Tony Blair in 2001 (11.9%), stable strong leadership fostering growth.
Not since February 1974 has the UK been ruled by a minority government. In the six months following that election house prices rose by just 2.1%, before rising more strongly once Labour formed a majority government in October 1974.
The 2017 election was undoubtedly called as a result of Brexit and the result has not provided the mandate that was hoped for. What happens next for housing and the economy remains to be seen.
­
For more of our property related blogs please see- http://move.uk.net/blog/

Back to all blog posts