Studying the private rental sector
By lucmin on 19th September 2017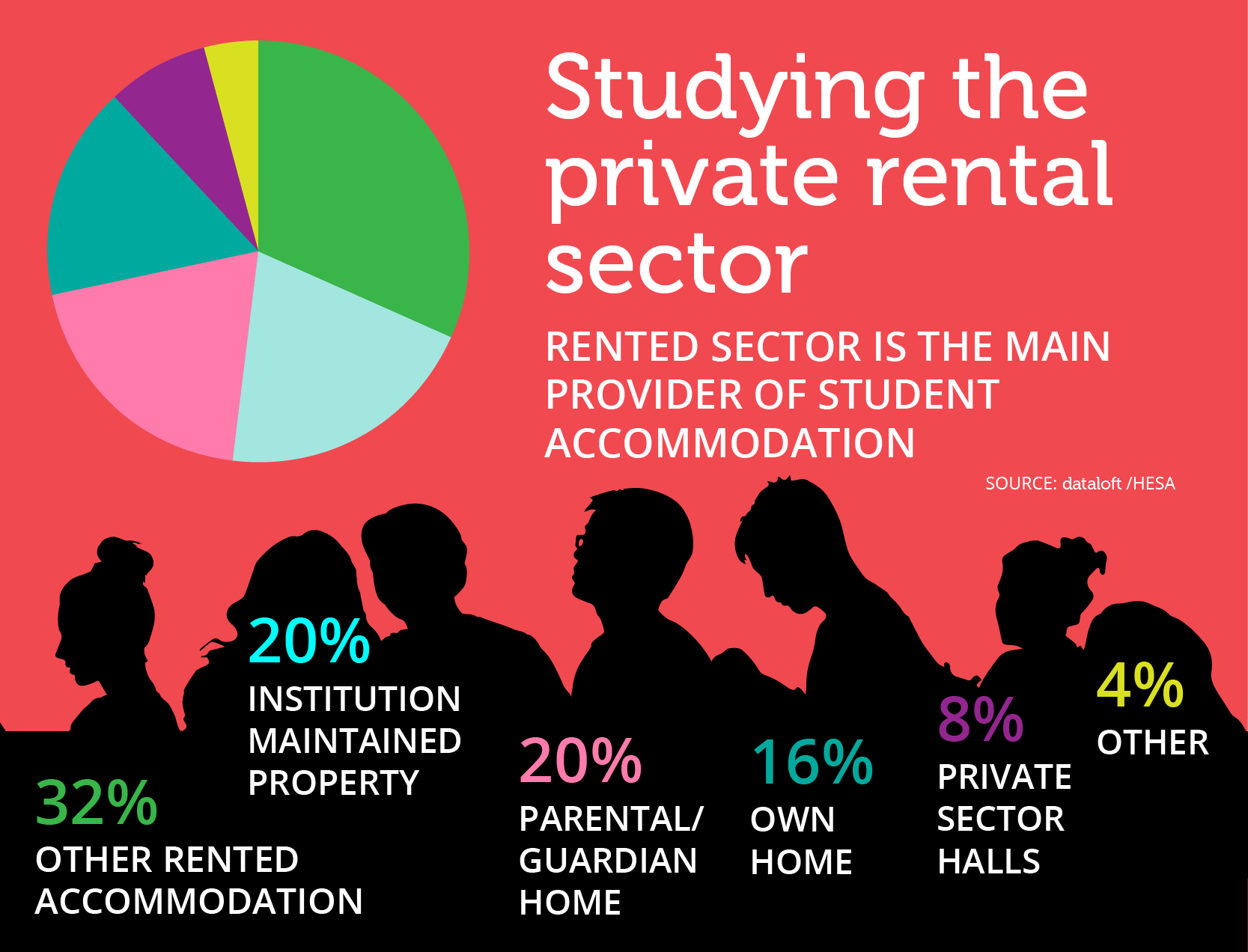 A-level students will receive their results this week with over 272,000 18 year olds applying for a place on a higher education course in 2017.
With students tending to share at an average rate of 3.77 students per household, we estimate that there are at least 141,000 privately rented student households across the country. The actual figure could be much higher.
While many first year students will live in university provided accommodation, the private rented sector has become one of the main providers of accommodation to students in other years. In 2015/2016, an estimated 530,265 full time students lived in rented accommodation, the largest of all accommodation categories. A number of students living in their "own residence" will also be in the private rented sector.
The next few weeks will therefore be a busy time for landlords as many existing students look to secure accommodation before the start of term.
Back to all blog posts