Stamp duty receipts in 2016/16
By lucmin on 20th October 2017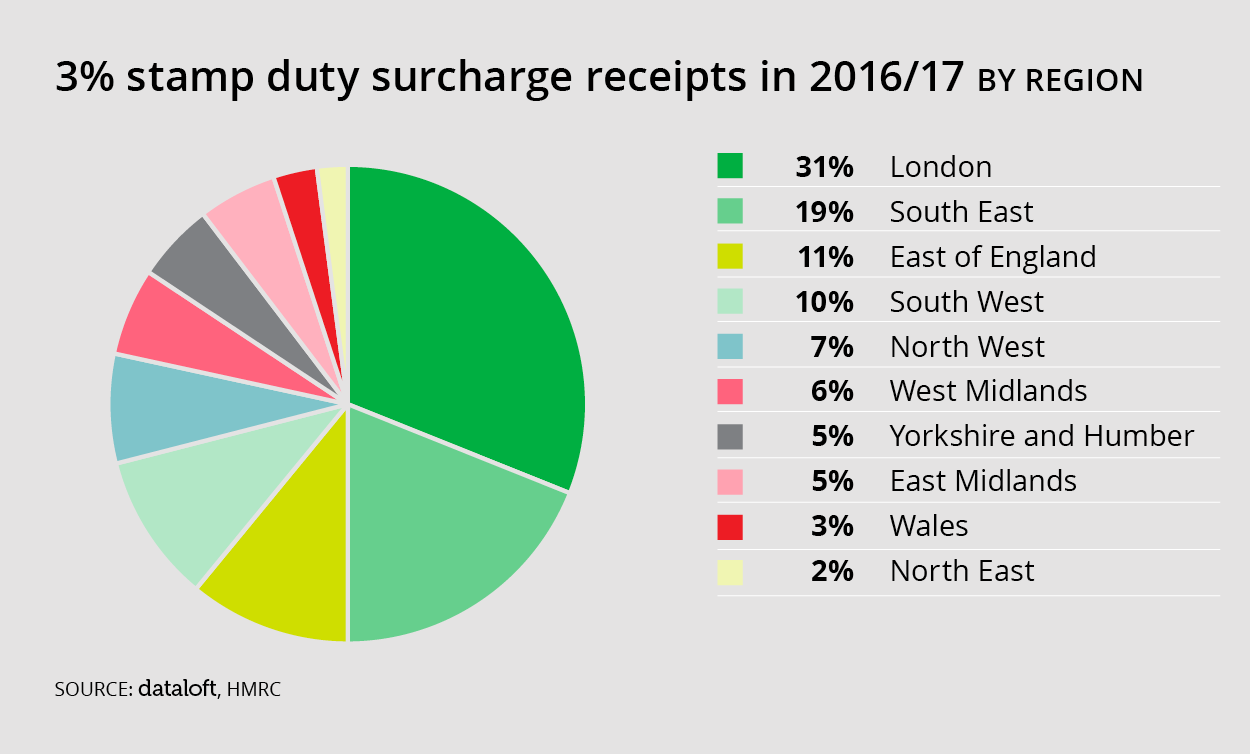 Almost one fifth of residential transactions across England and Wales in the 2016/17 financial year incurred the additional stamp duty surcharge for multiple property owners. These sales netted the Government an additional £1.71 billion (39% of total receipts).
The proportion of transactions incurring the additional charge was fairly consistent across the regions, ranging from 17% in the South East and East to 22% in London.
However, the total value of the extra tax paid varied considerably. Almost a third (31%) of the surcharge payments came from London buyers with a further 19% collected from the South East.
Stamp duty remains on the political agenda with musings that the Chancellor's Budget next month may see some reductions, perhaps on the basis of energy efficiency or for first time buyers. At this stage, however, it seems unlikely that the additional tax paid by multiple property owners, unpopular with investors, will be repealed.
Back to all blog posts