So what are the secrets of creating a high yielding HMO portfolio?
By lucmin on 2nd November 2016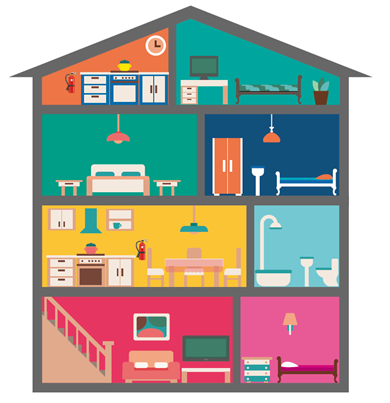 Tips on building a profitable HMO portfolio
At Move we manage many HMOs throughout Gloucestershire and regularly take over neglected portfolios. Three months ago month we took over 24 HMOs for one landlord, within two months we have DOUBLED the yield of the properties with a few simple changes. He is now achieving an 18% yield across his portfolio.
Buy the right property: Look for at least five rooms – ideally 6 plus. Profits grow experientially with this number of rooms.
Location, Location, Location: It's vital that you buy in the correct location, not just the town or city, this is even down to selecting the right road. When we source HMOs for clients we only buy in certain areas, it's the keys to minimising voids.
Look for a high density of young professionals and students in town/city centres with good transport links.
Don't over or underspend: Ensure you keep to a budget when you are refurbing and make sure your accommodation is scoped specifically with the local market conditions and demands in mind.
Know your market: Match your development to the local market profile and conditions. Make sure you have done thorough research and have local expertise on your side. At Move we are always happy to help and advise and regularly look at properties on behalf of clients.
Abide by the law: Ensure you understand the various regulation and legislative requirements and you uphold them.
Use reputable trades people: Your refurbishment will go much more smoothly and you will meet your deadlines if you use professional builders etc. A stitch in time saves nine in line, you do not want to be returning to the property to complete basic maintenance post refurbishment.
Future proofing the portfolio in the build – Although they can be significantly more expensive, use materials and suppliers with the highest durability, warrantee, and correct function for the task. It's also worth buying good quality furniture, not only will it last but it will also attract a better quality of tenant.
Maintenance costs: Minimise them were you can. For example, high durability carpets, lifetime warranty on door handles, strategic selection in bathroom finishes, kitchen specification and even light bulbs.
Reversion costs –Be cautious of developing too much of a purpose-built scheme that has a significant reversion cost, should the market conditions change and core function of operation for the property shift.
Back to all blog posts