Seasonally Adjusted?
By lucmin on 25th September 2017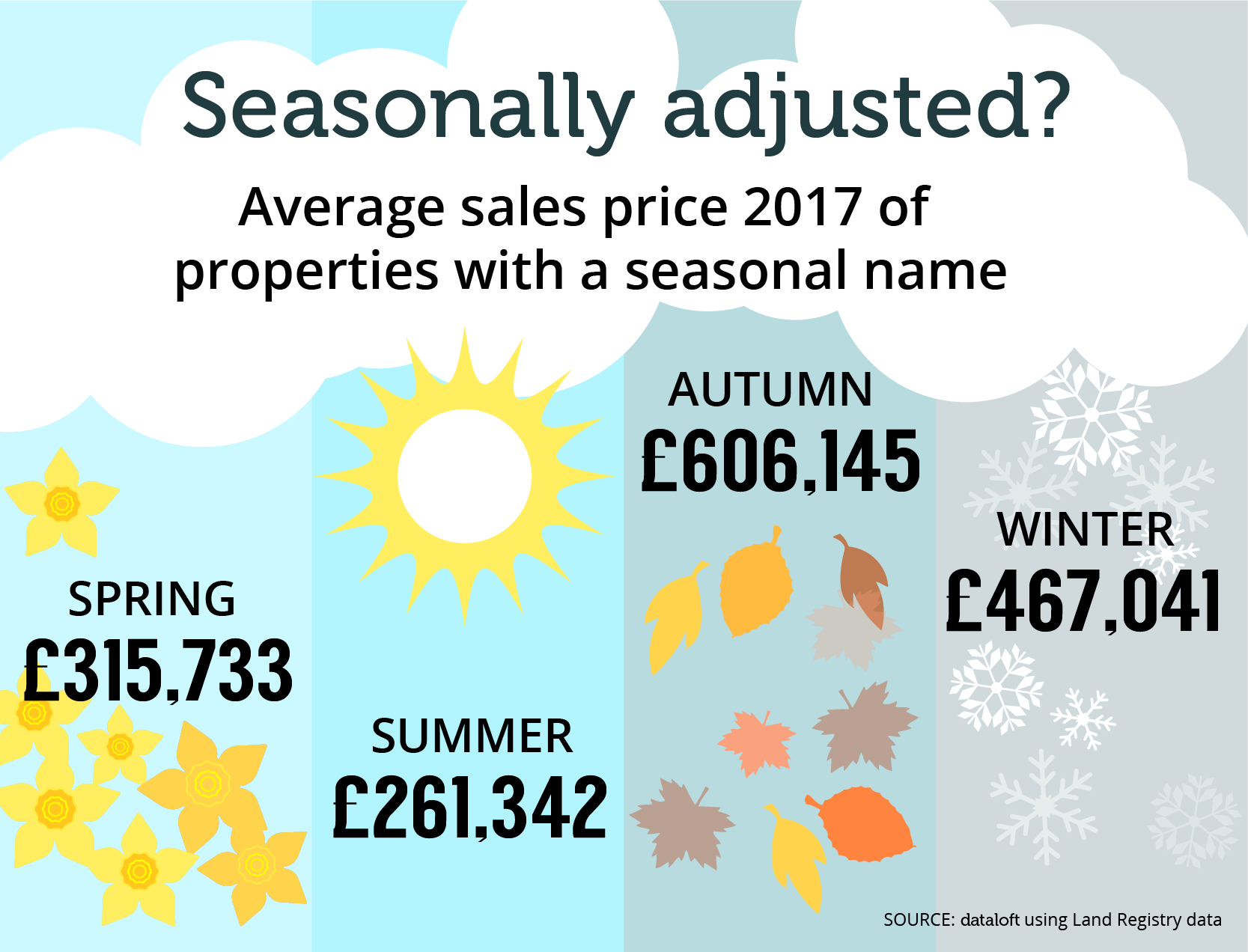 22nd September marks the first day of autumn. As the weather starts to chill and the landscape takes on a rustic hue, many homebuyers are still actively searching for properties, looking to move into their new homes before Christmas. In 2016, 28% of all property sales occurred during the autumn months.Of all the seasons, it seems that autumn proves the most lucrative when it comes to property names. Homes bought this year which have included autumn in their name, have sold for more than double those which included summer.
There have been four autumn house's sold so far this year, the most expensive selling for almost £3 million in Taplow, near Maidenhead. It's counterpart in Rawdon, West Yorkshire sold for well over half a million.Meanwhile, seven Autumn Cottages have also been bought this year, ranging from £163,500 in Norfolk to £640,000 in Tring, Buckinghamshire.
Back to all blog posts