A quick guide to landlord law
By lucmin on 30th November 2016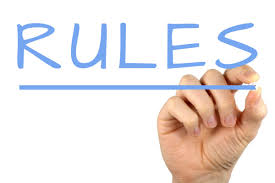 With more and more laws governing how to rent property in England I have put together a few helpful tips below.
Using an Agent
Not all letting agents are the same and price is not the best way to determine the right agent for you. After all, how often is the cheapest the best? Would you use an airline, hotel or travel company who was not a member of ABTA or ATOL? Probably not because in the event things go wrong, you won't get your money back. The same is true of letting agents. If you use an agent who isn't a member of a professional body like ARLA then should things go wrong (such as the agent goes into liquidation or runs off with your money) then you stand to lose rent monies paid by your tenant and will be required to refund your tenant any deposit lost or stolen by the agent. By using an ARLA Licensed Agent, you will get a professional service from a qualified agent but in the unlikely event things go wrong, your money will be reimbursed by ARLA through their Client Money Protection Scheme. At Move we are ARLA registered and have many other accreditations to our name.
Tenancy agreements
The law does not require a written tenancy agreement but it is best practice as it clearly sets out the rights and responsibilities of both the landlord and tenant. The Assured Shorthold Tenancy (AST) is the standard agreement used in England and can flexibly last for as long as both parties agree; the minimum term being six months and the maximum seven years. The AST specifies the date when the tenancy starts, the landlord's name and address – even if the tenancy is managed by an agent – details of when and what rent is payable.
While standard tenancy agreement templates are available, many complications can arise and the services of a professional and experienced ARLA Licensed agent helps many landlords.
Tenancy Deposit Protection and Other Documentation
If you are taking a deposit from the tenant it is important to remember the money belongs to the tenant. You must register it with one of the Government authorised tenancy deposit protection schemes, TDS, DPS or mydeposits, and provide the certificate and Prescribed Information to the tenant within 30 days. Failure to do so could result in a court ordering the full return of the deposit plus a fine of between one and three times the value of the deposit. Unprotected deposits also mean you will not be able to easily regain possession of the property from the tenant should things go wrong.
And don't forget about the other documents you must also give to your tenants:
◾A copy of the DCLG How to Rent guide
◾A valid Energy Performance Certificate (EPC)
◾A valid Gas Safety certificate
◾Any property license required by your local authority
Unless all of these documents are given to tenants, then should things go wrong, no Court will allow you to evict a tenant.
Right to Rent checks
From 1 February 2016 (or 1 December 2014 in parts of the West Midlands) all adult occupiers within new tenancies need to satisfy a Right to Rent check. Landlords are required to carry out ID checks to restrict illegal immigrants from accessing private rented housing.  The Home Office has produced a user guide outlining forms of identification which can be used by permanent and time limited residents to meet the requirements.
Property Licensing
HMOs are usually properties in which unrelated people share facilities such as the kitchen or bathroom. Large HMOs (more than two floors and five or more unrelated people) need to be licensed. Depending on where the property is you may be subject to additional and/or selective licensing, check with your local authority to find out if you need a license.
Discrimination
You must not discriminate against any tenant on the basis of protected characteristics (defined by Equality Act 2010) including disability, sexual orientation or race.  While landlords do not have to make adjustments you could be breaking the law if you do not give consent to a tenant to make reasonable alterations.
Health & Safety
Landlords have a responsibility to ensure that properties are safe. Gas appliances supplied by a landlord must be safely installed and maintained with annual checks by a Gas Safe registered engineer and tenants must be given a copy of the Gas Safety Record within 28 days of the start of the tenancy. In built electrical supply and appliances provided by the landlord must be safe. Landlords intending to carry out electrical installation work in domestic property are required to either:
◾Notify the local authority building control team before work starts
◾Have it carried out by an appropriately registered electrician
◾Have the work inspected and tested by a registered third party certifier
Landlords providing residential accommodation have a legal duty to ensure the risk of exposure of tenants to legionella is assessed and controlled. Further advice is available from the Health & Safety Executive.
From 1 October 2015 landlords or agents must ensure that occupied properties have a working smoke alarm on each floor of the property and a Carbon Monoxide alarm in every room which contains a solid fuel burning appliance.   Checks need to be made on these alarms on the first day of the tenancy. Responsibility for changing batteries moves to the tenant during the tenancy but the landlord is responsible for replacing units which develop a fault.
Relevant items of furniture and furnishings need to be able to pass the "smoldering cigarette" and "match flame" resistance test and carry a label confirming this. Any items that do not comply should be removed from the property. A comprehensive inventory signed by all parties at the start of the tenancy is essential in the event of a dispute and a final check is usually scheduled for the day that the tenant moves out.
We would be delighted to help if you have any further questions relating to your property. Call one of our team on 01242 257333 or email info@move.uk.net
Back to all blog posts