Mapping Property by £ per square metre
By lucmin on 16th October 2017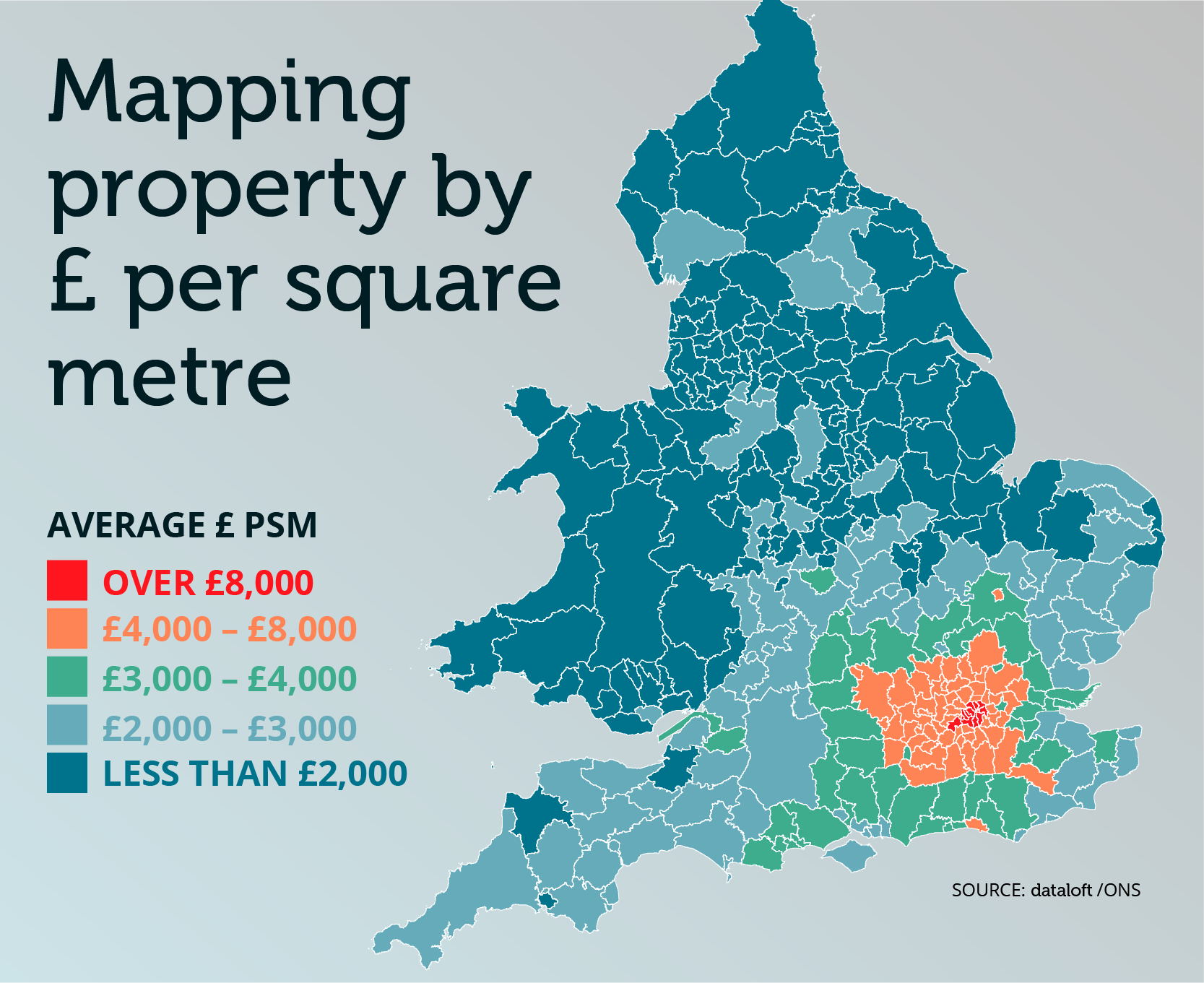 The ONS has just released average house price data per square metre for properties across England. At a regional level, a buyer in London should expect to pay around £6,639 per square metre (£617 per square foot).The average in London is almost double the next region (the South East) where prices average £3,445 per square metre (£320 per square foot). Measuring value based on the size of a property has long been recognised as an important metric for comparing properties in London and is widely used by developers and investors across the country.
While possibly less familiar to buyers outside of London, the measure is now becoming more widespread, even if the factors for choosing a home; number of bedrooms, location, condition etc will always remain imperative. It can be particularly useful for comparing the value of flats or properties with no gardens but is more complicated where garden size or other external space can affect a property's value.
We are always looking at new ways to present data and are working on some exciting new developments within Inform which we will update you on soon but Inform users will soon be able to see this information at a local level – watch this space!
Back to all blog posts