What to look out for in the first half of 2017
By lucmin on 31st January 2017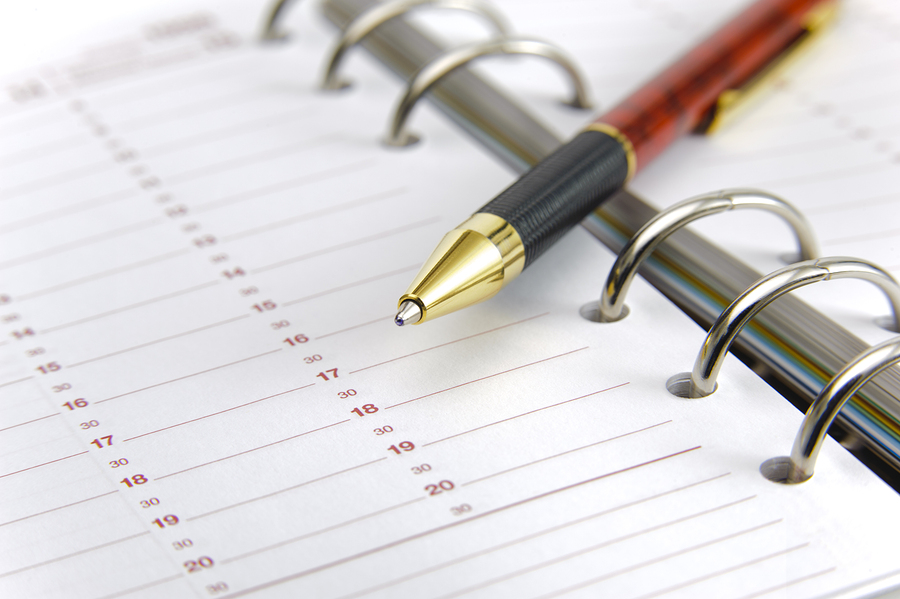 After the year, we've just had, it would be foolish to predict anything with absolute certainty for the year ahead. However, there are certain things already pencilled in for the first half of 2017 that will be certain to have an impact on property buyers and sellers as well as landlords and tenants.
There were some fairly drastic housing changes in 2016, with the introduction of the 3% additional surcharge on buy-to-let and second homes, the alterations to the Wear & Tear Allowance, the scrapping of the Help to Buy mortgage guarantee scheme and the announcement late in the year that letting agent fees to tenants will be banned after a consultation period. And 2017 looks set to follow suit.
What, we hear you ask, are these key dates for the diary? Time to take a closer look…
January
The government's much-anticipated White Paper on housing is due to be released this month, with further details on matters discussed in November's Autumn Statement and confirmation of the recently announced garden towns and villages initiative. There is expected to be a major focus on how to boost housing supply, in particular affordable homes for first-time buyers.
What's more, the consultation period for the letting agents' fees ban – although no date has yet been fixed for this – is set to take place in the first few months of this year, with various industry bodies and interested parties putting across their viewpoints.
While it is highly, highly unlikely that the government will backtrack on the move, there may be some concessions made to placate letting agents and landlords. On the other hand, there might not. We will only know more once the consultation period has run its course.
March
Pending legal challenges, the government is set to trigger Article 50 (the official process of withdrawing from the EU), which could cause some uncertainty in the short to medium term – similar to how things were before, and immediately after, the historic vote last June.
While the triggering of Article 50 is unlikely to have a direct impact on the property market, the possible long-term effects of leaving the EU will start to become clearer as the government's negotiating position, plans, proposals and lines in the sand are revealed.
The property market remained resilient and robust in the face of Brexit – and would be expected to do something similar when Article 50 is invoked – but it would be foolish to suggest that such a major event won't have any impact at all. Again, it will only become clearer over time what Britain's withdrawal from the EU will mean for the housing market.
April
April is once again set to be a busy month for legislation changes and new first-time buyer initiatives. In 2016, April saw the introduction of the additional stamp duty surcharge. This time out, the government has mortgage interest tax relief firmly in its sights. Phased in from April 2017, and fully implemented by April 2020, tax relief on buy-to-let mortgage interest payments will be slashed.
The new rules coming into play mean that landlords are no longer able to claim tax relief on their mortgage interest payments at their marginal rate of tax. Instead, every landlord will have to claim tax relief at the basic rate (20%). While landlords who are basic rate taxpayers will see no difference from the changes, landlords who fall into the bracket of higher rate taxpayers (40%) and top-rate taxpayers (45%) will see their profits hit.
Some say the impact could be considerable. When estimating how badly landlords' profits could be affected, Nationwide found that someone with a £150,000 buy-to-let mortgage on a property valued at £200,000, and charging £800 a month in rent, would see their profits drop dramatically from approximately £2,160 a year to just £960. There are other forecasts that have been even more severe.
Since the changes to mortgage interest tax relief were announced, buy-to-let landlords have been seeking ways to avoid feeling the pinch – such as placing property portfolios into limited companies or switching to lower interest fixed-rate mortgage deals – while other, lower-income landlords have been taking a silver lining approach, seeing the changes as an opportunity rather than a curse.
April will also see the introduction of the Lifetime ISA, one of George Osborne's last major announcements as Chancellor. Aiming, once again, to help first-time buyers onto the ladder, the Lifetime ISA is eligible for anyone aged 18 to 40 and allows savers to place up to £4,000 a year in the account. At the end of each tax year, the government will top this up with a bonus of up to £1,000 a year. Like the Help to Buy ISA, uptake is expected to be high, but question marks will once again be asked about its effectiveness in actually getting people onto the property ladder.
May
The first section of Crossrail (or, to give it its grand moniker, the Elizabeth Line) is set to open in May 2017 – from Liverpool Street to Shenfield – with the remaining sections phased in over the next couple of years.
The Crossrail effect has already had a significant upward impact on demand and house prices in areas that have, or reside close to, a Crossrail station, and there are no signs that this house price momentum will slow once the line is fully operational.
Commute times into London from Essex and Berkshire will be much reduced, making these popular commuter hubs even more popular, while transport links to Heathrow, Canary Wharf and the outer suburbs of East London will also be dramatically improved.
For both property buyers and sellers, the arrival of Crossrail is a reason to cheer – for sellers, a very good price should be achieved because demand is so high; for buyers, purchasing a home in a location which benefits from Crossrail represents a very canny investment.
As you can see, the first half of 2017 will be a busy one for housing and property, but the consequences, implications, winners and losers from the above will only become apparent over time.
Back to all blog posts