Are local amenities still important to prospective property buyers?
By lucmin on 2nd March 2017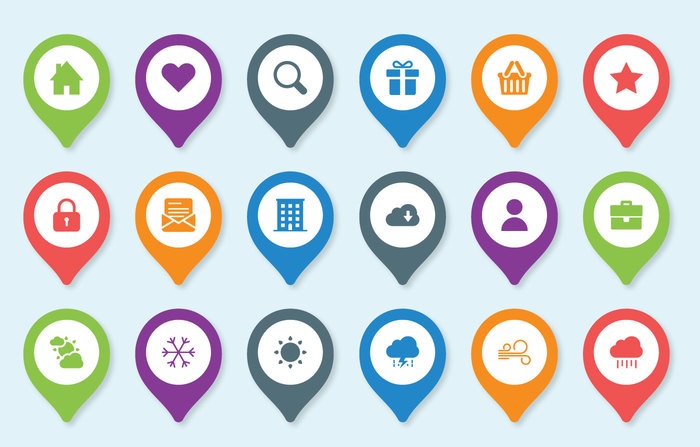 Local amenities can be a big pull for property buyers, so it helps to know which essentials they would struggle to do without. As a seller, the local area – and, more specifically, the local amenities in your area – is likely to form a key part of prospective purchaser's buying decision, which means it pays to be clued-up. Research carried out has sought to shed some light on this very topic. Revealingly, house-hunters still like the reassurance of key local amenities being within walking distance of their homes, despite the increase in online alternatives in recent years.
The survey, which polled 2,088 people and was conducted by, asked respondents the following question:
"When looking for a new home… Which, if any, of the following would you need to be within walking distance of your new home (i.e. within a 15-minute walk)?"
Unsurprisingly, a supermarket within walking distance was the most in-demand local essential, with 49% of those surveyed saying they would need a major retailer nearby to consider moving to an area.
Homebuyers were also keen on a local Post Office branch (26%), a train or underground station (25%) and a local pub (23%) being in close proximity.
Despite the rise of online shopping and banking in recent years, many people still like local essentials to be physically available. So much so, only a quarter (25%) of those surveyed said they were not too fussed if no local amenities were situated within a 15-minute walk.
The research also showed a number of differences by gender and age. Women, for example, were more likely than men to need a Post Office and a supermarket close at hand.
By contrast, men were more likely to require a pub within a 15-minute walk. A pub was, in fact, more important for those surveyed than banks, schools and places of worship, but this might have something to do with the demographics involved – including people without young children and those who bank online – and the increasingly secular society we see in the UK.
Furthermore, the findings highlighted, as expected, the different priorities of millennials (those aged 18-34 years old) and the baby boomers (those aged 55 and above).
The over-55s were the most likely demographic to demand a physical bank and Post Office within a 15-minute walk of their new abode. On the other hand, only 16% of those aged 25-34 years old required a bank nearby.
What's more, only 20% would demand a local Post Office nearby – with millennials less likely to have much call for stamps or the sending of letters and parcels. The generational divide was also highlighted when it came to the demands for a train or underground station. While only 20% of over-55s saw this as a necessity, 38% of millennials – more likely to be commuting to jobs in town and city centres – said it was a key local amenity, second only to a local supermarket.
Local schools also caused a generational divide. Only 7% of over-55s, a demographic much more unlikely to have young children, required a school close by, in comparison to 28% of 25-34 year olds, an age when many people look to start a family.
While good local amenities are highly desirable, sellers who don't have all the local essentials outlined above shouldn't despair too much. There will be many other factors that will influence whether a buyer decides to purchase a home – the home itself, the street, the immediate local area. And, as the research showed, different people require different things. Some will want a local pub or a high-street branch of a bank; others will want to be close to a Post Office, an outstanding local school, good restaurants/nightlife or excellent transport links.
It's impossible to be all things to all people, but if you have good local amenities, don't be afraid to shout out about these. If buyers know they can shop fairly locally and get to and from work with relative ease, your home is likely to become much more appealing.
It's very far from a one-size fits all situation when it comes to property, but if you have good local amenities it would be a wise choice to make this a key part of your sales strategy.
Please take a look at some more of our blogs; http://move.uk.net/blog/
Back to all blog posts