List your property now!
By lucmin on 18th April 2018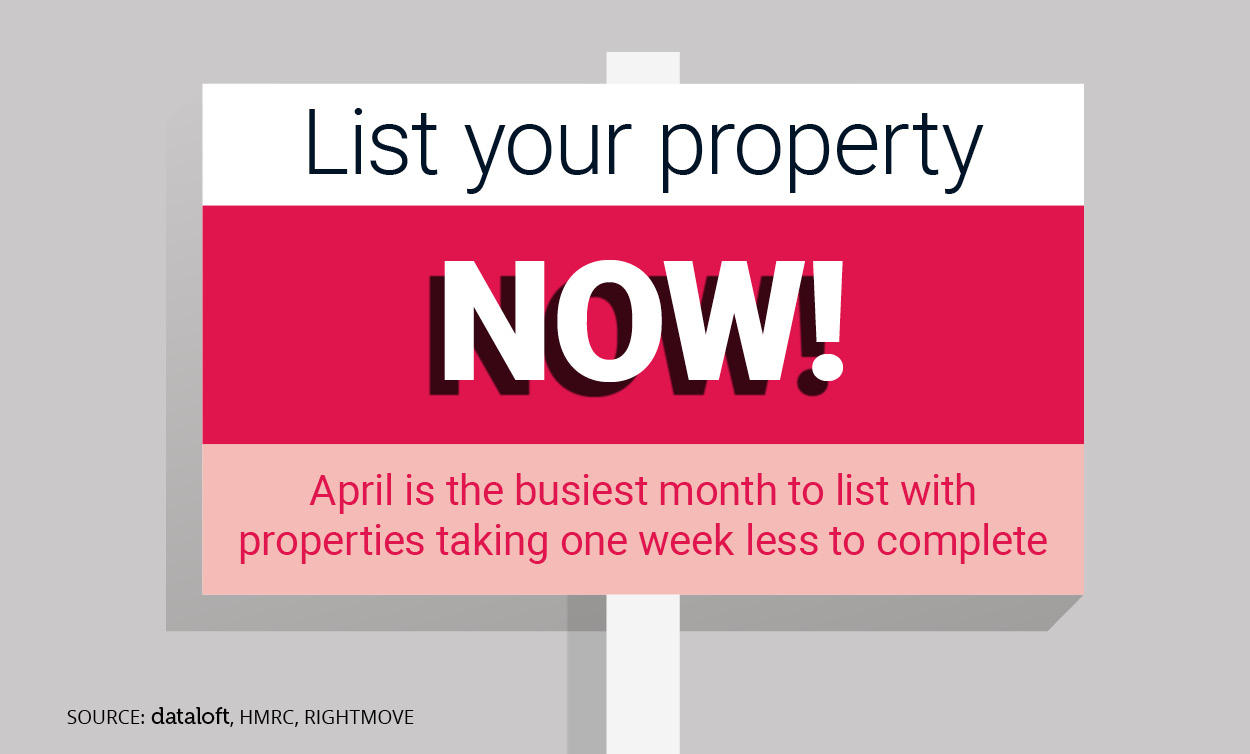 It has long been acknowledged that spring is the best time to sell your home, but in today's 24/7 society does that theory still hold true?
Sales data from the HMRC indicates that over the last five years, more sales have been completed per day in June, than any other month of the year, with the period June to August the busiest of any three month period across the year.
Based on properties taking an average of eight to ten weeks from offer to completion, such properties will have been listed on the market from April.
Rightmove also report that properties placed on the market in April, May and June take, on average, one week less to sell than those brought to the market in late Autumn. So what are you waiting for?
Back to all blog posts