How to Prevent Damp and Mould
By lucmin on 18th March 2021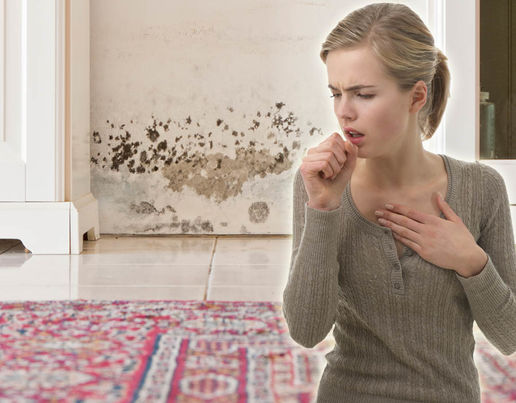 Unfortunately, damp and mould can be a given, especially in the winter months however, there are plenty of preventative measures you can take to ensure that the matter is kept at bay. Whether you are a tenant or a homeowner, it is everyone's best interest to keep damp and mould out of your home, not only for the sake of your home but your health too.
One of the most important methods of preventative action is ventilation. This allows the air to circulate around the property. Quite simply, to ensure good ventilation, you should endeavour to keep bathroom windows ajar when showering and allow the bathroom fan (if applicable) to run. This will help to prevent the hot air from settling. If your windows feature a trickle vent, it is a good habit to keep these open (even in winter) to allow for circulation.
Another contributing factor for damp occurring in properties is drying clothes inside. We are all guilty of doing this, particularly in the winter and when it is raining however, this can be detrimental to your property as it increases the moisture in the air. If you are a landlord, it may be prudent to invest in a tumble dryer for your tenants as an incentive to not dry their clothes indoors.
Unknowingly to a homeowner/tenant, cooking whilst keeping the kitchen door open can cause the hot air to spread all around the house. It can also carry cooking smells with it! By closing the door, you can contain the air and dispose of it by using the extractor fan. Of course, if your property features an open plan kitchen, it is not possible to close the doors so, in this instance, you should use the highest setting on your extractor fan.
Whilst these suggestions may seem obvious, it is an important reminder to all occupiers of the home that care should be taken. Remedies can be taken once a property suffers damp and mould however, they are far more costly and time-consuming than using preventative measures. If you are a landlord who's portfolio would benefit from some advice on damp and mould then please do contact Move today.
Back to all blog posts