Home owners have been in their homes for an average of 17.8 years!
By lucmin on 16th May 2017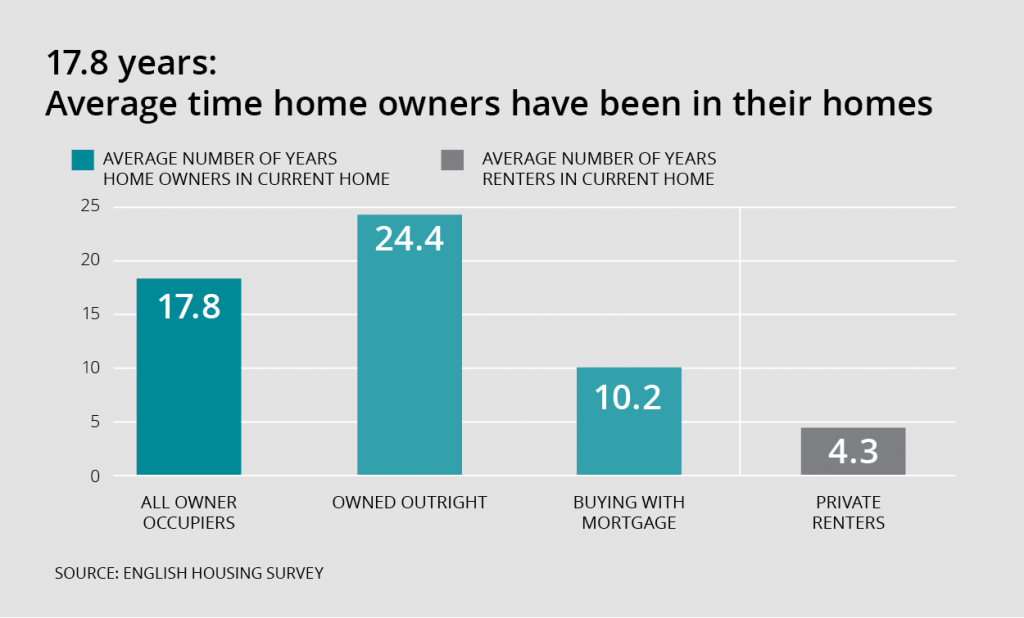 The latest English Housing Survey (EHS) for 2015/16 reveals some interesting data on home moves across England.
The length of time that residents spend in their homes varies significantly by sector. Those who own their home outright have spent, on average, more than 24 years in their properties. Those buying with a mortgage have been resident, on average, for just over ten years.
In the previous 12 months 2.1 million households moved home. The majority of these moves were within or into the private rented sector, accounting for 1.2 million moves (55%). A further 653,000 households moved into or within owner occupation.
Meanwhile, those renting in the private sector have been in their homes for much shorter periods, an average of just over four years. The transient nature of the private rental sector means a high turnover of properties. In 2015/16, 787,000 privately renting households chose to move within the rental sector to a different property.
For more of our property related blogs please see- http://move.uk.net/blog/
Why not like us on Facebook for more tips- https://www.facebook.com/moveuk/
Back to all blog posts