Here's how poor credit scores are denying would-be buyers
By lucmin on 16th March 2017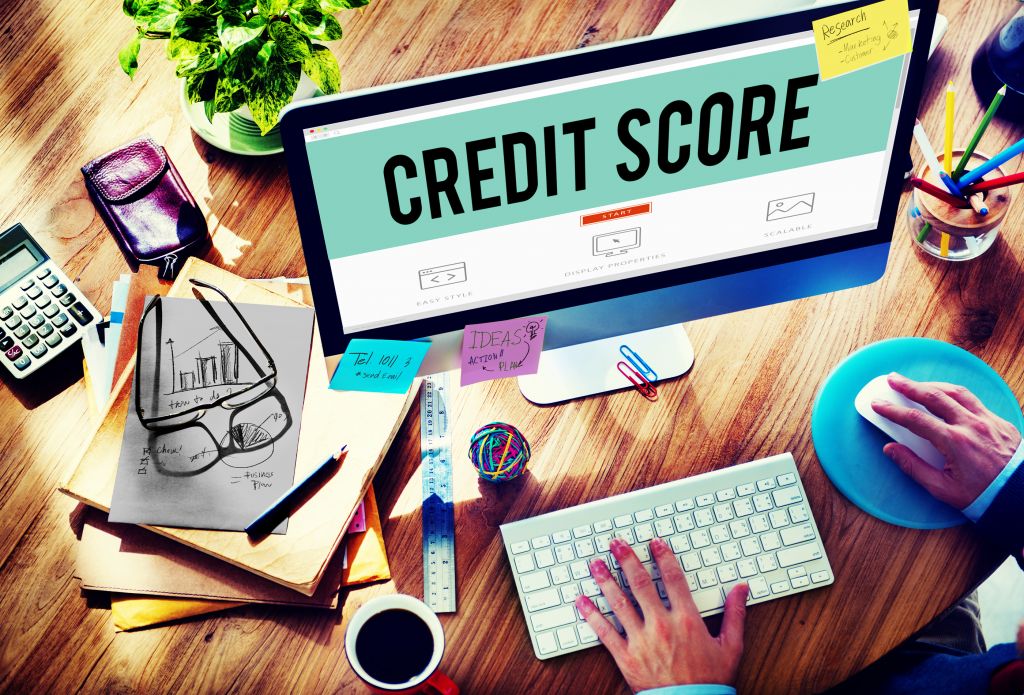 We regularly see TV adverts extolling the virtues of a good credit rating, and how a poor credit score can harm your chances of being granted a mortgage and subsequently purchasing a property.
Despite the frequent warnings, however, new research has revealed that many prospective buyers are struggling to secure mortgages because of poor credit scores. Many only realise their bad credit rating at the point of application, findings commissioned by credit card provider Vanquis have revealed.
The research, which aimed to better understand how finance-savvy the UK is, also sought to gauge public understanding of what credit is, how credit has affected people's lives and whether or not people were aware of how to improve their credit scores.
One in five people have been refused credit, the data showed, with one in ten of this group being declined for a mortgage. Looking at the 24-35 age range – often labelled as the millennials – the number of people who have been denied credit for a mortgage increases to one in four.
This demographic is also not very good at keeping up to date with their credit score, with some 53% of those aged 25 to 34 admitting that they have never checked it. This compares unfavourably to a national average of 43%.
Of the people surveyed who had been denied credit, 36% were refused a credit or store card, while 23% were rejected when they tried and failed to take out a personal loan. One in ten of those who responded only became aware that they had bad credit during their application.
In the capital, meanwhile, 16% of those who were denied credit were denied credit for a mortgage. Again, knowledge of a poor credit rating came late in the day for some, with one in five only discovering their situation during the application process.
There are a number of misconceptions and myths surrounding credit scores, which the research also highlighted. For example, one in ten people believe that regularly checking your credit score has a negative effect on your credit rating, while 10% think that a credit score will be improved if you never borrow any money. Both of these things, however, are myths.
Other myths outlined include the idea that people only have one credit score and that applying for multiple credit in a short space of time will not affect a person's credit rating. What's more, there is a misconception that would-be borrowers have no right to ask lenders why they have been rejected for an application, when the opposite is actually the case.
Further myths include: "being on the electoral role doesn't help your credit rating", "a good credit score is tied to how much money someone has in the bank" and "utility bills and mobile phone contracts do not affect your credit score".
Put simply, to improve your chances of being approved for a mortgage you need to have a strong credit rating. Before you even think about applying for a mortgage, you should know what your credit score is and how that will impact on your ability to borrow money. There is no point in applying for a mortgage if your credit rating is poor.
There are three main credit reference agencies in the UK – Callcredit, Equifax and Experian – that allow you to check your credit rating. This can be done online, is often free (or for a small charge) and assesses your ability to pay back any credit you borrow.
If, for whatever reason, your credit rating is poor, there are steps you can take to improve it. This includes getting onto the electoral register – if you're not already on it – paying all bills on time and clearing any debts you may have. Mortgage lenders like to know they are dealing with someone who will pay back, or pay off, what they owe on a regular, consistent basis.
When deciding whether or not to approve your mortgage application, lenders will be eager to see that you have the means to meet your monthly mortgage repayments. A good credit rating helps to build that trust.
If you need more help and advice when it comes to mortgages, we are more than happy to help and will introduce you to a mortgage broker or an independent financial adviser. They will be able to guide you in the right direction and choose the right kind of mortgage to match your circumstances.
For more of our property related blogs please see- https://move.uk.net/blog/
Why not like us on Facebook for more tips- https://www.facebook.com/moveuk/
Back to all blog posts