Gold Award for Move Estate Agents
By lucmin on 12th September 2019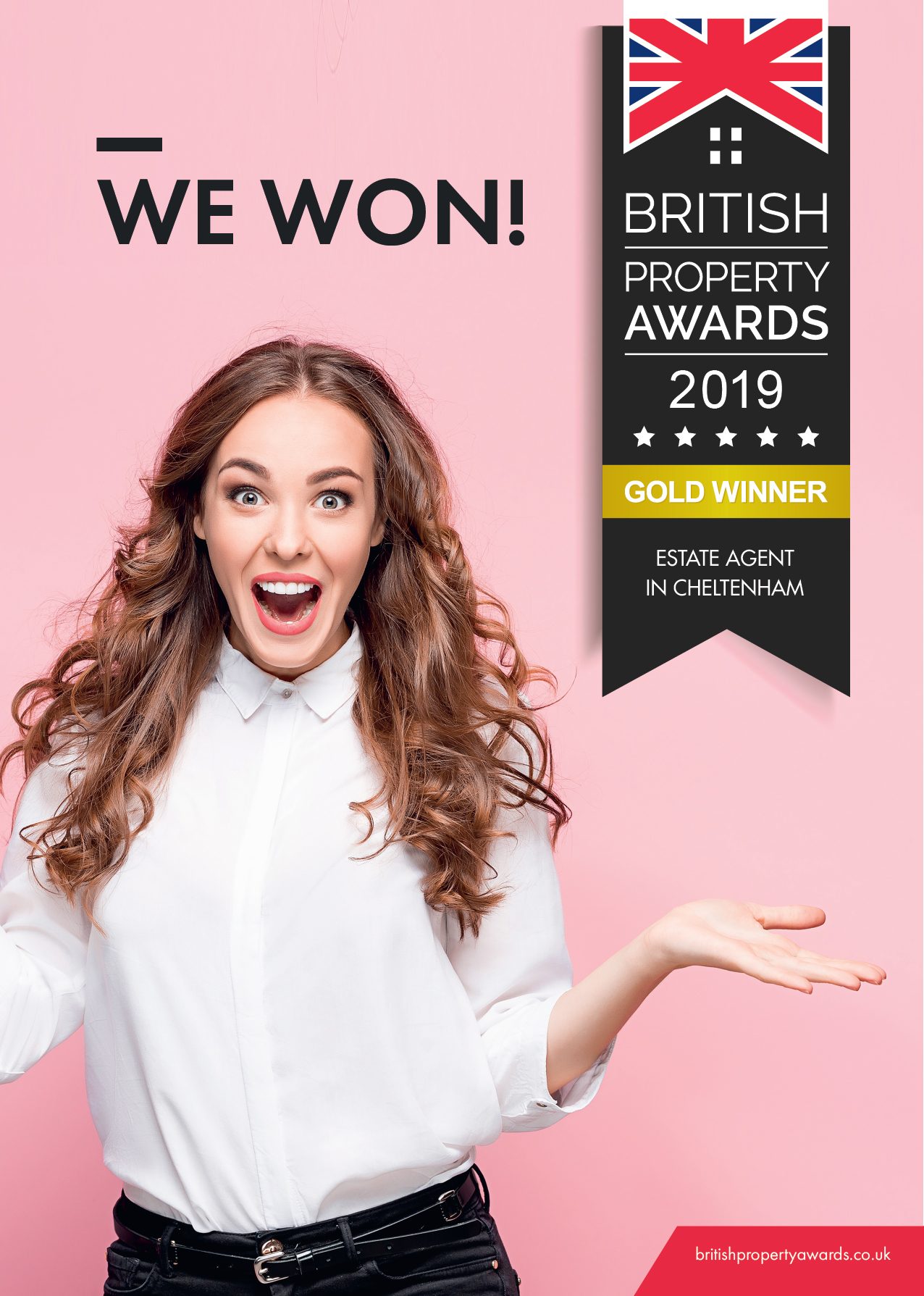 Gold Award for Move Estate Agents
At Move Sales & Lettings we pride ourselves on customer satisfaction, local knowledge and providing the best service possible for buyers, sellers, landlords and tenants alike. Our highly recommended approach to property has now been acknowledged in the prestigious British Property Awards who have awarded us with their Gold stamp of approval. Hand-picked as 2019 Gold Winners in the Cheltenham area during our tenth year in business is a testament to the team's hard work.
Founded by a committed and passionate team of previous Estate Agency owners, the British Property Awards are built on the ethos of putting the customer first. They believed that the industry was in need of a fresh reputation and to dispel any pre-misconceptions when it comes to dealing with estate agents.
Our goal is very similar to this as each and every day Move Sales & Lettings build a reputation for outstanding customer service. Presenting a portfolio of the best local properties in the Gloucestershire area. As the highest rated agent in Cheltenham and Gloucester for recommendations and with over 250 reviews from happy customers, the results speak for themselves. Therefore, this award is recognition that we provide a service that our clients in Cheltenham and the surrounding area can trust and rely on.
There is certainly tough competition when it comes to being noted by the UK's leading estate agent awards platform in the national and local property market. Upon being awarded Gold, The British Property Awards stated that "Agents who go the extra mile and provide outstanding levels of customer service are rewarded with our accolade, which acts as a beacon to highlight these attributes to their local marketplace."
The British Property Awards judging team assess every estate agent application with a set of 25 criteria points to meet. Taking on the role of 'mystery shoppers' the independent judges were able to gain a fair and balanced overview of customer service levels. With thorough inspection during different time frames looking at varying scenarios and mediums, the team were able to certify which agents were worthy of winning gold in the 2019 awards.
Robert McLean from The British Property Awards said "If an agent has been attributed with one of our awards, it is simply down to fantastic customer service levels that they have demonstrated across a prolonged period of time. Winning agents should be proud that their customer service levels provide a benchmark for their local, regional and national competition."
We are proud to announce that Move Sales & Lettings Estate agents in Cheltenham have now been shortlisted for a number of national awards, which will be announced later in the year. Our thanks go to our loyal customers who continue to support us, and to the judges of the British Property Awards for the prestigious acknowledgement.
Back to all blog posts