Downsizing?
By lucmin on 19th April 2018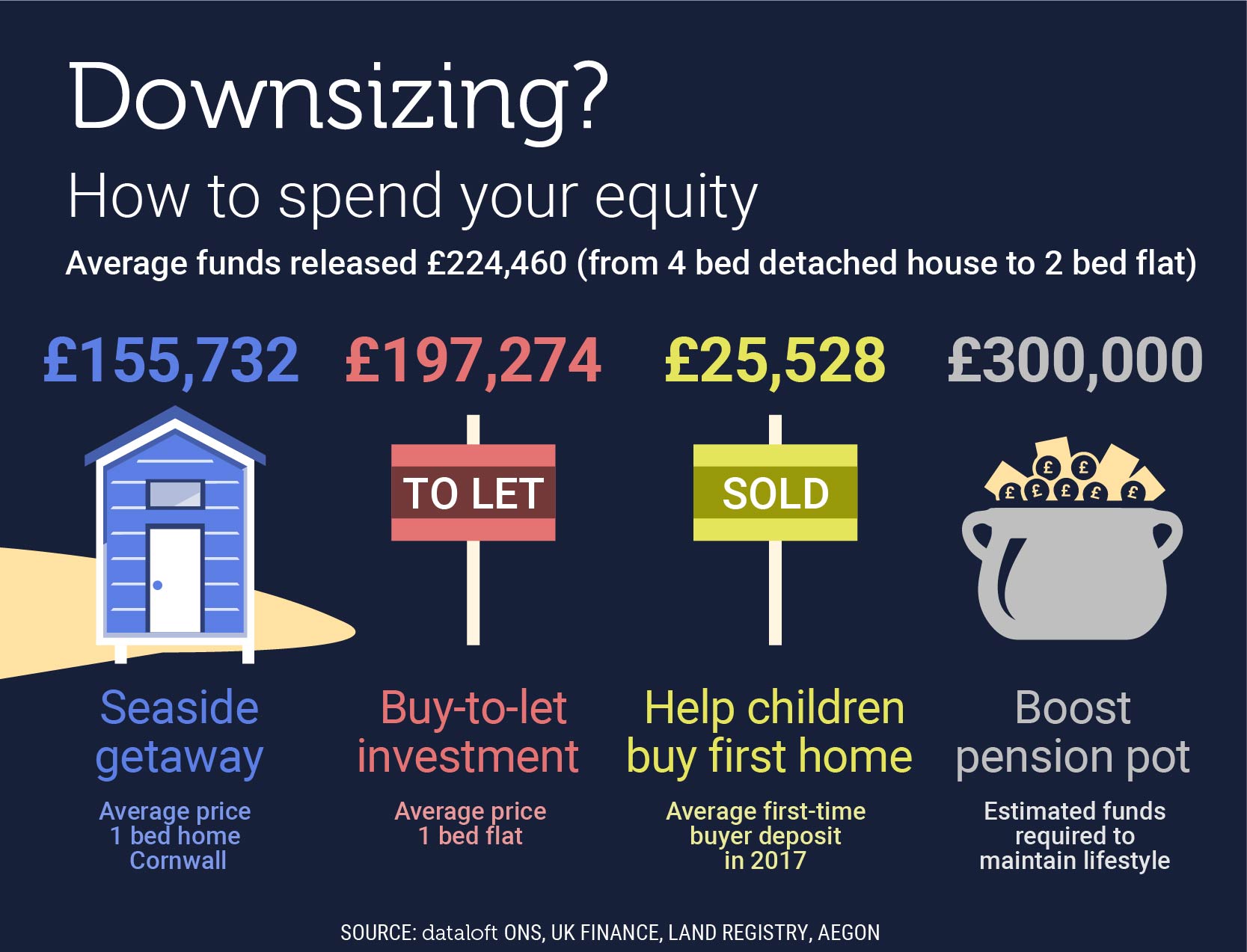 Over half (55%) of owner occupiers across England own their homes outright. Meanwhile, house price growth means that homeowners have amassed significant amounts of equity in their homes.
Many, having climbed the housing ladder, are now realising the potential of this huge wealth tied up in property by downsizing from their existing large properties. The Annual Retirement Confidence Index from McCarthy & Stone in 2017 revealed that 38% of over 65s would consider downsizing now, equating to around 4.5 million pensioners.
We calculate that, if owners moved from their existing 4-bedroom detached home to a 2-bedroom flat, they could release, on average just under a quarter of a million pounds. The amount varies by region from £155,000 in Wales to £466,750 in the South East and £815,000 in London.
While freeing up under occupied homes to help ease some of the housing stock issues in the market, downsizers will reduce their ongoing running costs and also be left with a large pot of equity. How would you spend yours? Perhaps helping children onto the housing ladder, boosting retirement income, buying a small investment property or holiday home or, maybe just splashing the cash on a luxury holiday of a lifetime!
Back to all blog posts