Christmas Sales Market
By lucmin on 3rd December 2019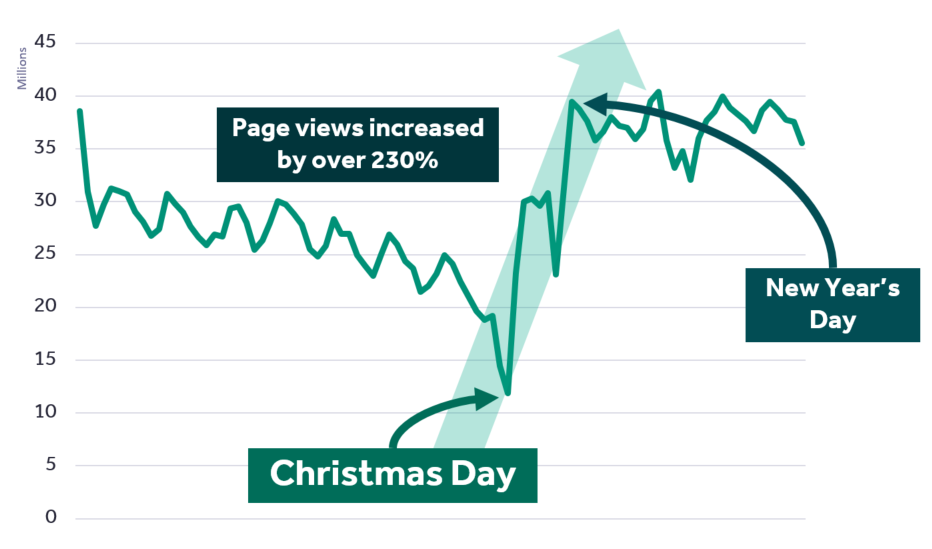 Have you been trying to sell your property? Maybe you have decided to take your property off the market for Christmas?  Or you are thinking of selling but going to wait until the New Year?
This is a dilemma faced by thousands of people every year and as we approach the festive season when light switch on events are start happening all over Gloucestershire, 2019 is going to be no different.
But what is the best thing to do?
Certainly if your property is not on the market then it won't sell but what a lot of people don't realise is that by adopting a clever approach to the festive period you can certainly make the most of it when it comes to selling your property.
Visits to Property Portals Increases
It is a fact that immediately after Christmas Day site visits to all the leading portals increases dramatically and indeed page views in the week between Christmas and New Year often see the single busiest day of the year for people looking for property.
One of the reasons why is possibly because in amongst our busy and hectic lives and once Christmas Day is finished, we generally have more time to sit and relax. Add to that the new gadget you have just received and it all adds up to browsing time and where better than property.
It means that if you want to sell a home early in 2020, making sure your property is listed over Christmas and New Year is a great way to securing a head start on the rest.
End of Year Sale
Invariably properties are advertised at a higher price than the seller is willing to accept and if that is the case with you then why not drop the price to what you perceive to be a figure you would be happy with immediately before Christmas. It will give you a boost and may see an increase in people viewing and with the right agent handling your sale maybe even an opportunity to upsell back towards your original asking price.
Not Yet on the Market but Wanting to Sell in 2020
Some people will still feel they can't be bothered trying to sell during Christmas as they are visiting friends and family or have them visiting and will consider waiting until the New Year. Based on the previous comments the best approach would be let us get your professional photos done now and have the property market ready. We can then have a low-key period before making the property live on Christmas Eve to maximise the imminent spike in people looking. Enquiries can even be dealt with as our offices will be open but viewings won't commence until the New Year!!
So Why Wait?
To take full advantage of the post-Christmas or New Year boom, we would recommend anyone who wants to sell in 2020 to make arrangements as early as possible and contact us now on Gloucester (01452) 597994 or Cheltenham (01242) 257333. We will be delighted to book a free, no obligation appointment to discuss the best marketing proposal that suits your requirements.
We advertise on Rightmove, Zoopla and OntheMarket to ensure you will get the very best coverage with free professional photos and premium listings.
We also do not tie you in to any contract.
Back to all blog posts