Burglary
By lucmin on 9th June 2020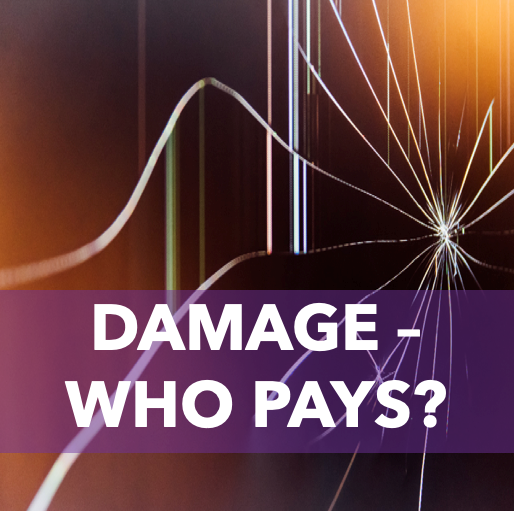 We are occasionally asked who is responsible for any damage to a tenanted property as a result of vandalism or a burglary – landlord or tenant? Fortunately, such occurrences are rare in this area but it's worth knowing in case the unthinkable happens.
In principle, the landlord is usually responsible for repairing any damage done to the property that was not the tenant's fault, or was otherwise outside their control, as in a burglary including criminal damage. This is because the landlord is legally bound to continue to deliver the property to the tenant in the same condition as the beginning of the tenancy, in terms of being safe, secure and habitable. An broken front door with an ineffective lock would not usually be regarded as secure and therefore potentially temporarily uninhabitable.
However, if the tenant negligently left the front door open and vandals entered the property, then it could be argued that this would then be the tenant's responsibility.
Rental agreements should be clear, as there can be grey areas and we have to consider the extent to which the tenant may have been negligent. We'd probably look at this in the same way as an insurance company, who might reduce their pay-out in the event of eg a window not having been properly secured. But if the landlord fitted an insecure window in the first place and the tenant did their best to secure it, then any criminal entry through it would no doubt then be the landlord's responsibility.
One important aspect to note is that the landlord's responsibility only extends to the fabric of the building, inside and out, but not to the tenant's personal possessions. These should be covered by the tenant's own contents insurance and it is important that every tenant should take this out, as it may also cover accidental damage by the tenant to the landlord's property, such as a serious carpet stain.
Fortunately, burglaries etc are very rare so, as they say on Crimewatch, don't have nightmares! Please feel free to contact us for advice on any security-related aspect of a tenancy.
Back to all blog posts