Investing In Property
By lucmin on 31st May 2016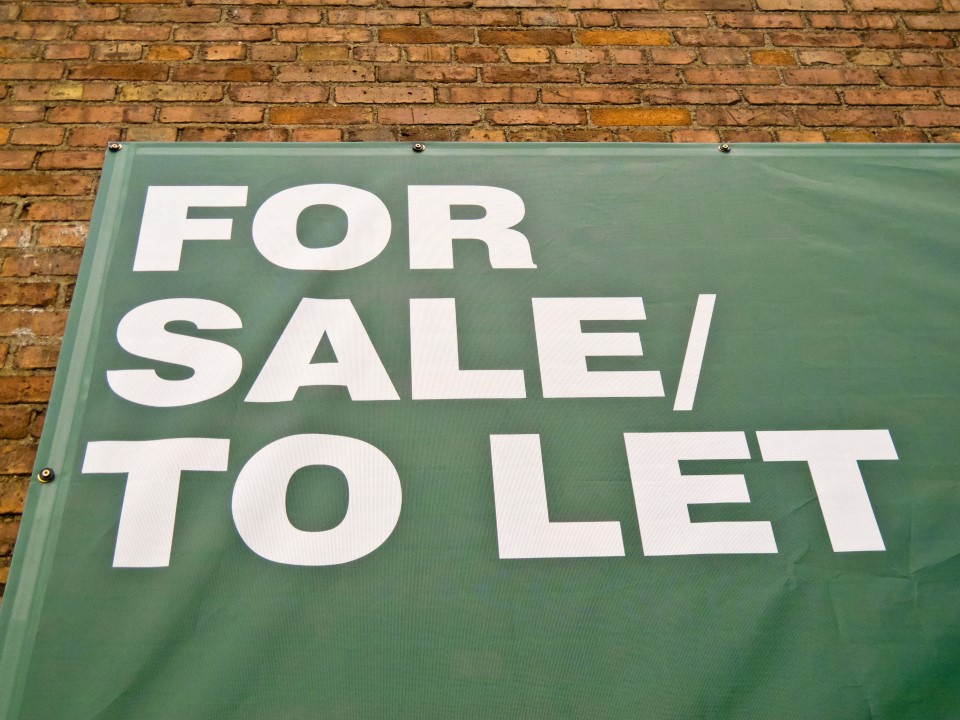 Since the arrival of the buy-to-let mortgage in the 1990s, many thousands of people have invested in a property to rent out.
Some have gone on to acquire multiple units and become professional landlords.
Others find themselves becoming "accidental landlords" – as when a temporary job move takes place and the family home needs to be let for a period of time, or when an inheritance results in a property becoming available to hold as an investment. Rental property is increasingly popular and this top tip guide helps less experienced landlords to understand what makes for successful letting.
1. Buying an investment property – not the same as buying a home
The criteria for buying a property to let are considerably different from those you might apply if buying a place in which you would live. For example, as a long-term owner-occupier you might have very personal tastes in strong decorations or would choose somewhere with a big garden. Many tenants will prefer a property with neutral decoration and a small garden that won't take much maintenance. An investment in rental property should be ruled by the head rather than the heart and be treated as an unemotional business decision.
2. Where to invest in property – find the best locations
If you are considering buying an investment property, assess locations that are most popular with renters. Ask the local letting agents which areas are sought-after, and why. Tenants are often attracted by locations with plenty of employment opportunities or good communications for commuting to nearby towns and cities. University students are ready-made tenants and the correct type of accommodation near to their faculty should always let well. Students often share properties and these "houses in multiple occupation" (or HMOs) are sometimes subject to special legal requirements, including licensing, registration and inspection by the local authority. Make enquiries of them before proceeding. Keep an eye open for local news that could affect the demand for rental properties – such as big company relocations bringing lots of new potential tenants, or the opening of a motorway or rail link that will increase the popularity of an area.
3. Choosing the property – to meet the demand
Talk to a letting agent about what type of properties are most popular with tenants. It could be family homes, flats, or student accommodation. Ask if there is a shortage of a particular type of popular rental property and go looking for one to buy – it should then let quickly. Look at a variety of websites and see the types of property being offered for rental and the rents they are achieving. Sometimes properties are for sale with a tenant in already in place. That really can be a big help! At Move we do specialise in properties with tenants already in place, just ask one of the staff at the Move office and Cheltenham, they are all happy to help! Watch out for new housing developments being built in the area. They could bring a glut of rental properties onto the market and potentially cause a supply surplus that might affect future rents. As with purchasing a home, buy the best rental property you can afford, in the best area for demand and future growth.
4. Rental rewards – calculating the yield
You are buying a property for the purpose of generating an income from the rent to be paid by a tenant. This rate of return is called the "yield" and is calculated by dividing the annual rent by the capital value of the property (the amount you paid for it). Yield is the vital measure of the success of your investment. If a property costs £80,000 and the annual rental income is £8,000, the gross yield is 10%. However, you will have some costs during the year – including such items as letting agent fees and repairs to the property. This will reduce the rental income and result in a "net yield". In our example, if these costs amounted to £2,000 you would be left with an income of £6,000 and this would be a net yield of 7.5%. The figure can be compared to the yields available from other types of investment.
5. Property values change – factor this in
As well as the rental income you should also factor in possible changes in the sale value of the property. If you buy a property, let it out for a period of time, and then sell it, the value is very likely to have altered. The difference will add or subtract to the overall yield on the investment.
6. Be a sceptic – anticipate periods without income
The majority of rental investments are successful but it is wise to err on the side of caution in calculating yields and in deciding what you can afford to buy. It may take longer than expected to find a tenant, the rental figure may be lower than anticipated and there may be "void" periods between tenancies. All these can reduce the return on your investment and put pressure on your cash flow.
7. Don't get caught out – comply with the law
When a property is rented out, it is a requirement that the tenant is given a copy of the Energy Performance Certificate, a gas safety certificate and an electrical safety certificate must be obtained for Houses in Multiple Occupation. There is an obligation to have fixed electrical installations in every HMO inspected and tested at intervals not exceeding 5 years by a qualified electrician for any electrical equipment at the property. If any furniture is supplied, it must comply with fire safety legislation. Whilst it is not a legal requirement, it is good practice to fit smoke and Co2 detectors.
8. Choosing the agent – pick a professional
The relationship between landlord and letting agent is rather different from the relationship between a home seller and an estate agent – although many of the criteria for choosing one are the same. The relationship is likely to be long-term, so it pays to choose wisely. An effective and professional letting agent can be an invaluable asset and will be especially helpful to new landlords finding their way in the market. They will deal with everything from finding the tenant, taking up references, creating the inventory, dealing with deposits, complying with legislation, handling maintenance issues and making sure the property is looked after.
9. Service levels – decide what you need
Letting agents generally offer three levels of service. Tenant-find only means that the landlord will be undertaking the day-to-day management of the letting. Tenant find + rent collection means the agent will find the tenant and collect the rent but all other matters will be dealt with by the landlord. Full Management means the agent takes care of everything to do with the letting from start to finish and will only involve the landlord if something out of the ordinary needs their decision. Unless you are an experienced landlord who is used to managing rental property – and won't necessarily mind a tenant phoning in the middle of the night to report a leaking tap – we recommend that you use a full management service from a reputable letting agent. It costs a little more than the other service levels but will relieve you of having to deal with the time-consuming details of the letting.
10. The Assured Shorthold Tenancy – getting it right
This is the most common form of tenancy agreement for properties with an annual rent of less than £25,000. It specifies all the details of landlord and tenant obligations, the rent to be paid and the period of the rental. There are strict legal rules governing assured shortholds and your letting agent will advise you on any matters that affect you as the landlord. Most importantly, a professional letting agent will draw up the Assured Shorthold tenancy agreement and ensure it complies with the law – something that is particularly vital when the tenancy comes to an end and possession of the property is to smoothly revert to the owner.
11. Tenant deposits – must be registered
The tenant will pay a security deposit that is held for the duration of the tenancy and must be registered with one of the government approved Tenant Deposit Schemes. At the end of the tenancy the deposit will be used to pay for any dilapidations caused by the tenant outside of "fair wear and tear".
12. Avoid arguments – use an inventory
A comprehensive inventory of the property should be made by the agent before the tenancy commences. It will provide a record of the condition of the property and items in it and can be used at the end of the tenancy to determine whether dilapidations are payable. It is very important that the tenant confirms agreement with the inventory.
13. Get covered – check your insurance
Standard buildings and contents insurances do not usually cover rental property. Check to see if you will need to arrange specific policies.
14. Buy-to-let mortgages – take professional advice
Buy-to-let mortgages are readily available. The lender will take into account the likely rental income when deciding how much they may allow you to borrow. Take the professional advice of a Financial Adviser to find the mortgage that works best for your circumstances. Note that if you are already the owner-occupier of the property and it is subject to a normal mortgage, the lender will need to know that you are intending to let it out and this may affect the level of your repayments.
15. Tax – declare your income
You must tell HMRC when you start letting a property and report the rental income on your self-assessment tax return. Some costs, including interest on buy-to-let mortgages, and expenses are allowable against rental income. Visit www.gov.uk /renting-out-a-property for more information.
Please do call one of the team at Move if you have any questions what so ever, as an ARLA Registered Company we are more than happy to help and advise you.
Back to all blog posts