24 things to change to help sell your property
By lucmin on 6th January 2017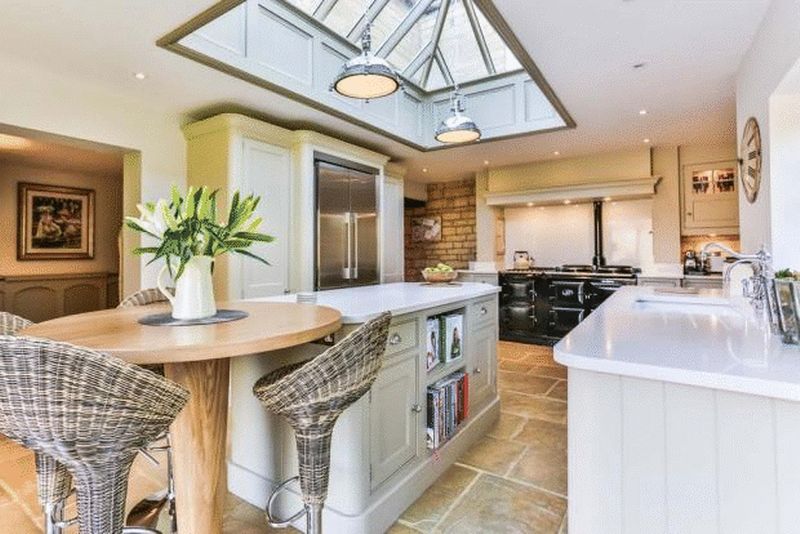 You've finally made the heart-wrenching decision to sell your house and have listed it on the market, to then be faced with a detrimental problem; it's not selling. But why? Here's 24 tips on what to change to help sell, so you can move on to your next home adventure!
Asking Price
If you're home has been valuated incorrectly or you've simply overpriced, buyers will be deterred from requesting viewings.
Lighting
A lack of lighting can cause a home to seem dull and a little uninviting.
Estate Agent
Finding the right estate agent is a tricky task. A substandard estate agent can really hinder your sale if they're not doing their job i.e marketing, advertising and outreach.
Negotiation
Inexperienced or ill-equipped negotiators can easily scare off buyers if they see no room for negotiation on your end.
Kerb Appeal
Your kerb is the first point the buyer will see. If it's below expectations it can affect the buyer's opinion going into the rest of the house.
House Viewings
This is a glorified bragging session, where you're able to show off the best bits of your home! If they're not amazed, you're doing something wrong.
Neighbours
While you have no control over your neighbour's, loud noise emanating from neighbouring properties can be very off-putting for a buyer. Maybe schedule viewings when you know neighbours aren't around or, if you have lovely neighbours, why not encourage them to pop round? This will ease potential buyer's minds.
Moving
If you've made clear that you'll be unable to leave the property for several months, do not expect much interest for several months.
YOU
During house viewings and all other interactions with the buyer, it's your job to remain enthusiastic and upbeat. No one wants to deal with a negative Nancy (!)
Too Personal
A staged home that is chocked full of personal ornaments, photographs etc doesn't do too well. Buyer's want to be able to see this property as their own, not yours.
Cleanliness
An obvious but strangely overlooked point – clean your home! Every nook and cranny should be spotless.
Schooling
For buyers with children they'll expect decent primary and secondary schools to be nearby so if there are good one, make sure you're shouting about it in your listing.
Pets
Your critters may be the cutest things in the world, but the remnants they leave behind aren't. The smell and hair left by pets can detract from a house.
Clutter
De-cluttering should be the go-to home improvement for any property looking to sell. Tidiness can drastically change its appeal and help people visualise how the space would work for them.
Availability
If you cannot make time for buyers, they will lose interest quickly. Respond to all enquiries and if you can't make a date, schedule another.
Smoking
Evidence of smoking to a non-smoking buyer is enough to turn them away. Try and remove the odours caused by cigarettes.
Advertising
Yes, it's your estate agents job to advertise your property but this does not mean you shouldn't! Post your home everywhere and anywhere potential buyers may see it. It's time to get social media-savvy!
Timing
Seasonally there are good and bad times to sell a property – the summer being better than the winter – so ensure you've chosen the correct period.
Photography
The images taken of your home for the listing should show a magnificent front-doored beauty – if they don't, do it again.
Location
The crime rate and other factors in your area could deter buyers. While this is impossible to ignore, try appeasing them with all of the positives of your community life.
Modernity
We live in an age where smart devices are a dime a dozen, so if your home is still using old appliances, the millennials will not be interested.
Honesty
Honesty is the best policy. Intentionally leaving out faults within your home, that are then discovered is not only dishonest but illegal.
First Impressions
A serious buyer will probably visit your home several times during the selling process. However, their first has to be magical to keep them coming back.
Space
Space is the untold saviour in property. A spacious home is a savvy home. Removing clutter and excess furniture can make a home much more welcoming.
These are just some small changes you can make to your home to help drive interest in your property – give them a go and you'll have the sold sign up in no time! If your current agent isn't advising you of the above maybe it's time to change? A fresh approach and new photos can do the trick! We are happy to have a chat at any time.
Back to all blog posts