10 Years On – Interest Rates
By lucmin on 26th July 2017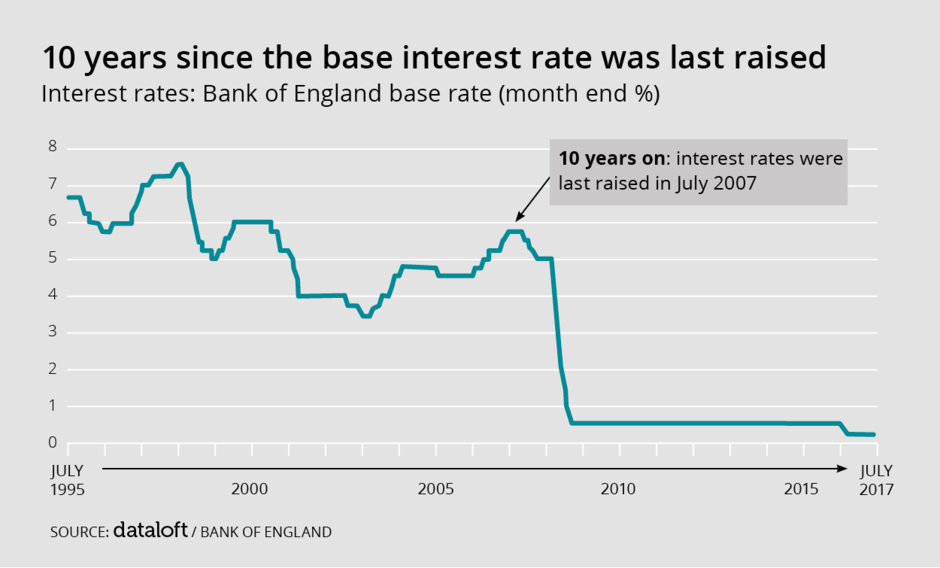 With inflation running ahead of target, there is a small chance interest rates might be raised to help manage this, although on balance the uncertainties in the economy still make this unlikely.
After a decade of exceptionally low rates, there is likely to be a significant impact on housing market sentiment when the tide finally turns and rates start to rise once more.
HM Treasury consensus forecasts (which track over 30 economic forecasters) still expect interest rates to be 0.25% at the end of 2017.
Back to all blog posts