10 Tips for Buy to Let Investment
By lucmin on 8th July 2016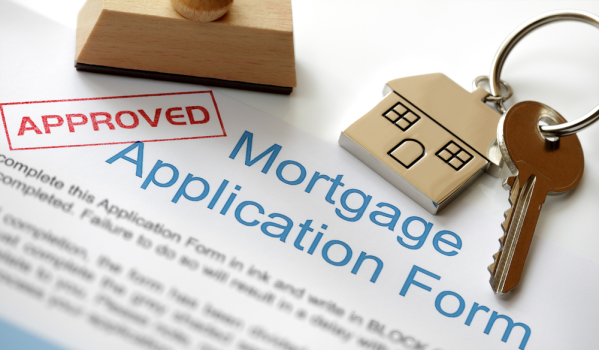 10 Tips for Buy to Let Investment
Buy to let has to be one of the best long term investments. At Move we thought we would put together 10 simple tips to help you on your way to your first buy to let property.
Research, research and a bit more research
Making sure you are familiar with the pitfalls as well as the benefits is essential to a successful investment. Speak to people you may know who are already experienced buy-to-letters, go to meetings such as PIN where we hold an 'expert' market update slot and look at all sectors of the market.
Choose the right location
Choosing a property for a buy to let is all about the location. Tenants, unlike buyers can move out at a month's notice and will not hang around for a property that does not service their needs. Depending on your target market you will need to consider the proximity to local schools, transport links, night life and so on. In Cheltenham a large percentage of the market is in the young professional bracket, put yourself in your tenant's shoes and think, would I like to live here?
Research what competition you will face by using property portals such as Rightmove.co.uk. You will be able to see what the going rent is for certain areas and, over time, see which properties take longer to rent out and which areas are popular.
Crunch some numbers
The excitement of looking around houses can take over all too quickly.  Design a spreadsheet before you start viewing properties and note down the cost of the property and the likely rental yield. Buy to let lenders often require a deposit of between 15% and 30% and the rental income to cover 125% of the mortgage repayments. Some lenders may accept less but at the expense of a low interest rate.
It is also important to have a contingency fund for when the property is not being rented and mortgage repayments must be met, as well as repairs which ought to be fixed quickly else your tenant may decide to move on. Don't forget, tenants also buy into a lifestyle.
Shop around
Remember, this is an investment property – the head should always rule. Take your time to negotiate a good deal and don't just buy something you like personally. By all means visit your high street bank for comparison but there are a wide range of finance options available for purchasing a buy to let property these days, including dedicated buy-to-let mortgage brokers to help you get the best deal. We are more than happy to recommend you to some fantastic brokers so do feel to give us a call.
Target your tenant
Novices are often quick to see themselves living in their properties. Remember you are not the tenant and put yourself in their shoes. A student will require functional accommodation, easy transport to their campus, perhaps a range of local shops as they may not yet run a car. Young professionals may require something more stylish, perhaps in a location with access to night life and good links to road and rail. A family will need space and to be local to schools.
Don't be over ambitious
There are many who have made their millions from property, but experts suggest the days of double digit price rises are over. Focus on the long term investment and allow the rent to grow over time to help fund additional property investments. As time moves on your properties capital values will grow too.
Consider looking further afield
Most buy-to-let investors only consider properties near to where they live and it's easy to see why – you'll better know the areas and should anything go wrong you are local. There may be other towns in need of rental property which you should seek out. Many buy to let property owners employ the services of an agent to handle tenants meaning that being local to the property is not so necessary. At Move we deal with many investment properties in Gloucester however you do need to be careful where and what you buy. Do feel free to give us a call, we are happy to help and one of our sales team will even help you find a property.
Investigate towns and cities with good commuting links, or is a university town. Using a site such as OnOneMap can help quickly locate property near to these elements.
Negotiate
You are in a strong position as a buy-to-let investor being chain free. Vendors are often keen that what can be a lengthy transaction be as swift and smooth as possible. Discounts can be negotiated in order to generate a quick sale.
Know the pitfalls
Don't ignore what could go wrong. How many months can you afford to pay the mortgage should the property sit empty for some months. Will you require your money out quickly? The property market has been strong for some time, if there were to be a drop in value could you ride it out? A simple rule of thumb is to factor in the property sitting empty for two months of the year to provide a buffer. If you are unable to cover the cost of a major repair not covered by insurance such as the heating system don't invest yet.
Consider how hands-on you want to be
Buying a property is only the first step. You will need to find a tenant, deal with enquiries and collect payment. It is possible to do this yourself but if you've a full time job you may prefer to hand the property management to an agent. For a percentage fee they will find tenants, deal with problems and will have relationships with plumbers, electricians etc. should repairs be required. You can make more money by renting the property out yourself but be prepared to give up weekends and evenings on viewings, advertising and repairs. We offer a range of service levels depending on your requirements.
Back to all blog posts