10 steps to prepare your house for sale in 10 weeks
By lucmin on 30th November 2016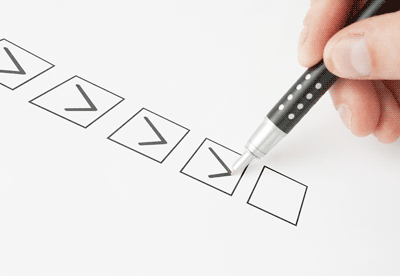 Choosing to sell your home is a big decision, and thinking about everything involved with preparing your property for the sale can be very daunting! To help you get your house on the market quickly and easily, I have created a step by step guide based on a timeline of ten weeks.
10 weeks to go: Get budget & mortgage ready
Take the time to go through your finances and ensure you're clear on exactly how much you can afford to spend, both on moving and all the extras that often get forgotten. Choose between a mortgage adviser or going directly to a lender to apply for a mortgage. We have some great companies we can recommend, if you would like an introduction please email info@move.uk.net
9 weeks to go: Self-evaluation
Check recent sold prices to find out how much properties in your local area have been selling for and compare them against your own. It's hard, but you'll need to put yourself in a buyer's position when evaluating, so consider asking a friend or family member for their input too.
8 weeks to go: Step up your research
Now's the time to become fixated on your competition by checking out similar local properties coming to market!
7 weeks to go:  Get a valuation
In order to understand exactly how much your property could sell for, you will need to organise a market appraisal. If you would like a valuation and some tips on how to further maximise your sales value I would be delighted to help, you can email me george@move.uk.net or call 01242 257333.
6 weeks to go: Preparing your property for sale
This is the time to think about any small investment that could improve the eligibility of your home, such as new carpets or a lick of paint. If you've made any sizable changes to your property, consider getting your property re-appraised.
5 weeks to go: Choosing an agent
Now that you've had your property appraised by several agents, you should have an idea of who you want to choose to help you sell your home.
4 weeks to go: Legal business
Once you've made the decision to sell your property, and chosen an agent to market it through, you now need to ensure you're legally ready to sell. Again, we are more than happy to put you in the right direction, just ask.
3 weeks to go: The finishing touches to help your home sell fast
With just a few weeks to go, now is the time to get your property ready for both the photographer and viewings. Employing a few home-staging secrets, such as de-cluttering, can go a long way to ensure your property is snapped up fast.
2 weeks to go: Say cheese!
Like any photoshoot, preparation is required. Ensure that the kids' toys are tidied away and that all toilet seats are down. Consider the time of day the photos will be taken and how light in the property could be affected.
1 weeks to go: Giving the green light
Reviewing how your property will look online now will ensure it gets the best possible start on the market. Take the time to compare how your property looks compared to similar properties and ask yourself whether it stands out. Could the way it's presented online be improved?
0 weeks to go: Your house is now live online!
Back to all blog posts