0% Of Private Housing Stock Sold in 2017
By lucmin on 1st March 2018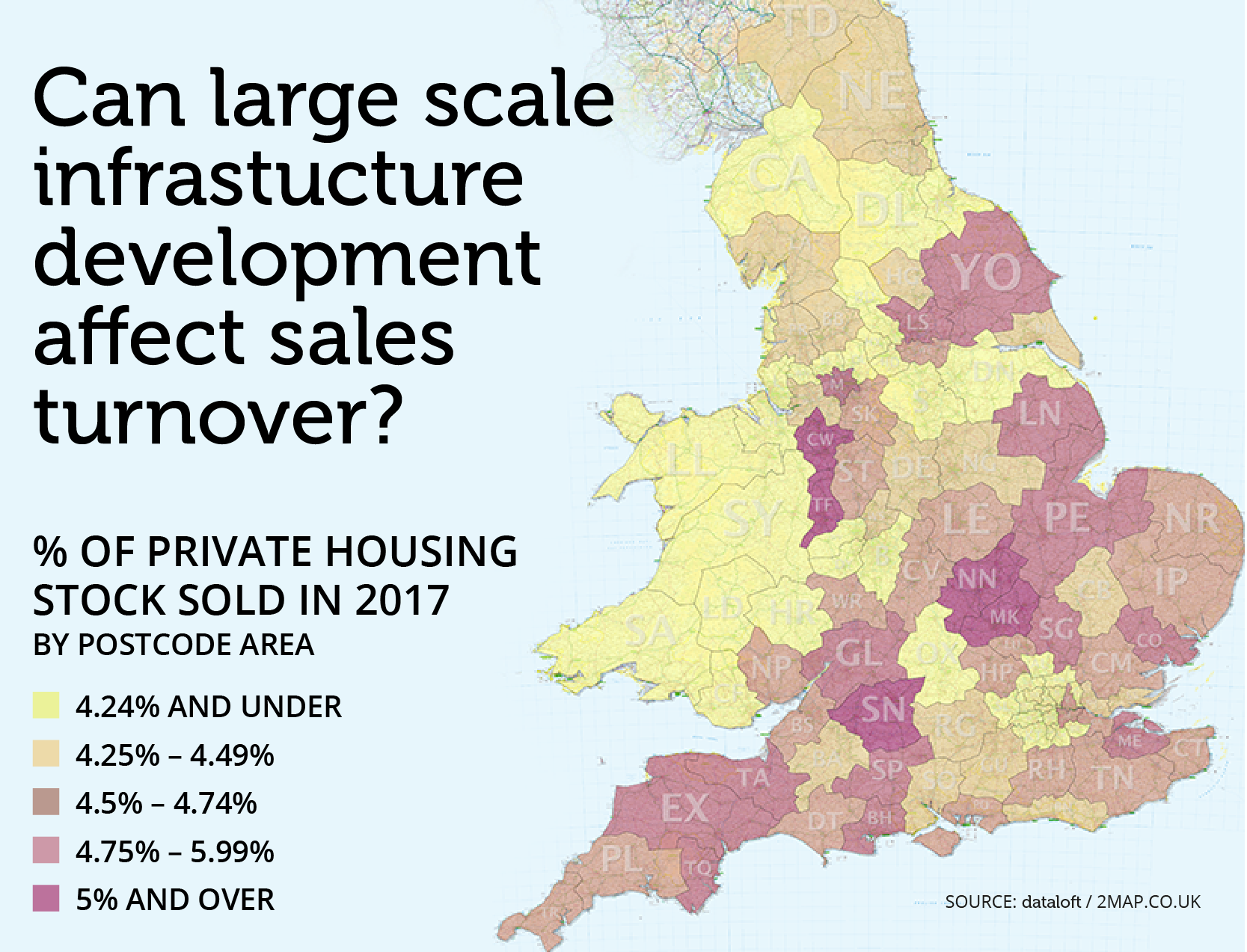 Across England Wales, 4.3% of private homes sold in 2017 although levels of turnover varied across the country.
Highest levels of turnover (properties sold as a percentage of private housing stock) were concentrated in three main areas; Milton Keynes/Northampton, Shropshire/Cheshire and Swindon.
---
It is interesting that these areas correspond with or are close enough to be benefitting from large scale infrastructure investment in the form of HS2, Crossrail and the Cambridge – Oxford growth corridor.
Lowest levels of turnover in the year were found in London and other parts of the country where prices are lower.
Back to all blog posts