The best place to work and live
By lucmin on 16th October 2017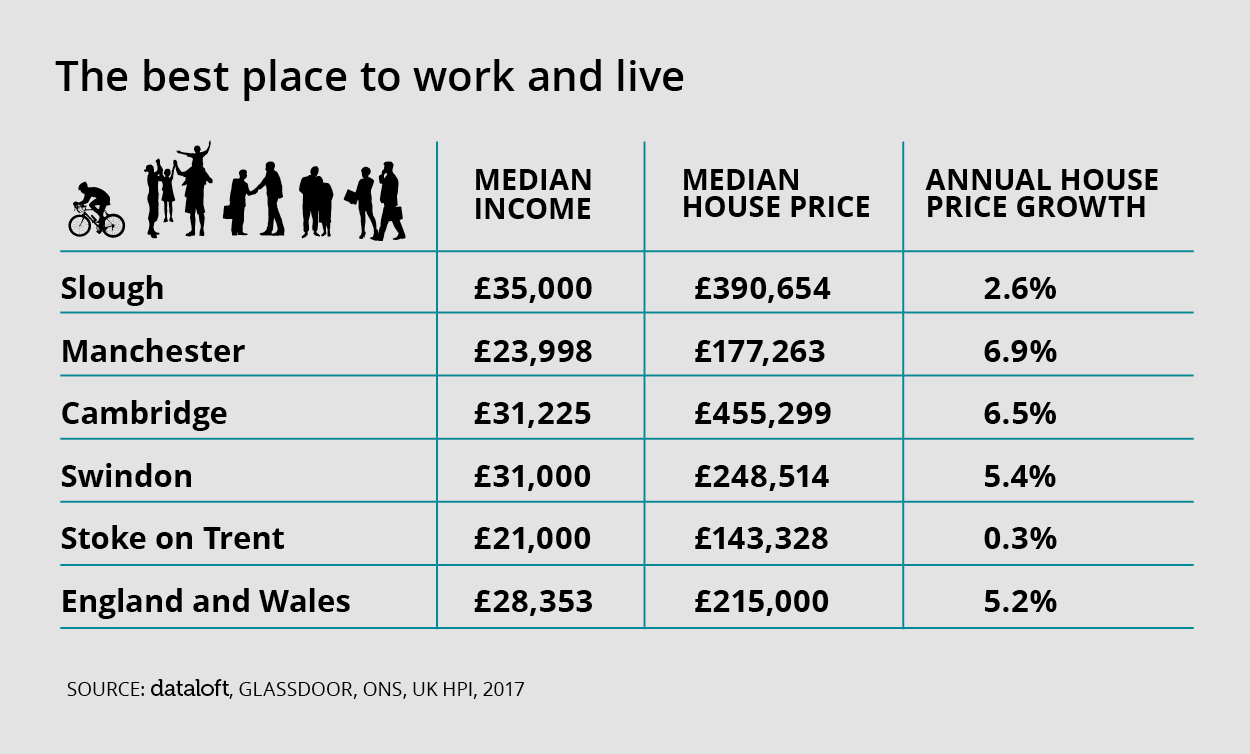 Slough has taken top spot in a survey by Glassdoor of the top 25 best towns and cities in which to live and work, based on an analysis of job openings and job satisfaction, salary and property prices.
Offices for Nintendo, O2, Oracle and Microsoft are all located within close proximity to Slough, while there are three Michelin starred restaurants, including the 3 star Fat Duck within a five mile radius.
Along with personal reasons, moving home thanks to a job opportunity remains a cornerstone of the property market. According to the Office for National Statistics, over 1.4 million people moved between different local authorities last year.
With house price affordability a key concern for many, virtually half of cities and towns in the survey boast a house price above the national median, while average salaries across just seven of the cities were above the UK average of £28,353.
Back to all blog posts