Is mould property viewers' biggest turn-off?
By lucmin on 26th October 2016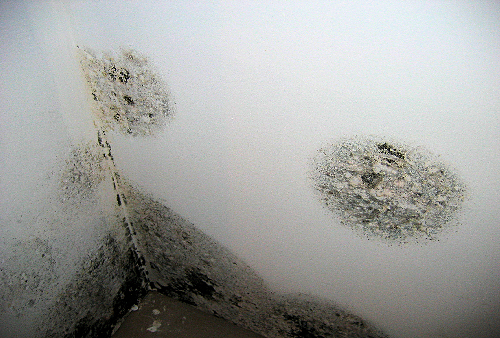 If your home is on the market you'll know by now that a viewing is an extremely important part of the property sales process.
We're often told that many prospective buyers make up their mind about a home within the first minute of arriving on the doorstep.
Is there one thing which really makes buyers turn their noses up? Well, it might just be mould, according to a recent study.
Research carried out by CensusWide on behalf of EnviroVent found that 44% of Brits would be put off buying or renting a home if they noticed mould during a viewing.
Mould came ahead of 'animal smells' and 'garish decorations', which were the next most common viewing turn-offs.
Pretty much everyone taking part in the study – 96% – said they would rate the presence of mould in a prospective home as 'extremely bad'.
Mould problems may not be as rare as one might think, either. Almost a third (32%) of those questioned as part of the study said they had an issue with mould in their own home.
How to prevent/control mould
Mould is clearly a bit of a problem if you're trying to sell your home and it looks as though it may be reasonably common in the UK's homes.
So how can it be controlled? And is there any way it can be prevented?
The majority of household mould is black mould and it is predominantly caused by excess moisture and damp, humid conditions.
There are many things which can cause condensation, and subsequently mould. Cooking, showering and drying clothes indoors are three of the most common.
In order to prevent mould growing in your home, the NHS recommends putting lids on saucepans when cooking, installing more insulation, opening windows frequently and drying washing outside.
If you've already got mould somewhere in your home, it can be removed by cleaning.
In order to do this, the best practice is to dry it and then give it a good scrub with a soapy mixture, bleach or specialist cleaning product.
If mould leaves a stain you could paint over it with specialist paint or cover it with PVA.
The NHS also recommends that if the area of mould is larger than 1×1 metre or 3×3 feet, then you should get an expert in to take care of it.
If you're thinking about putting your home up for sale and you have patches of mould growing, it could be worth getting them sorted out first. By reducing the presence of mould in your home, your chances of impressing prospective buyers will be enhanced.
Back to all blog posts