Best Investment Areas for Buy-to-Let Properties: A Comprehensive Guide To Cheltenham
By georgemove-uk-net on 21st September 2023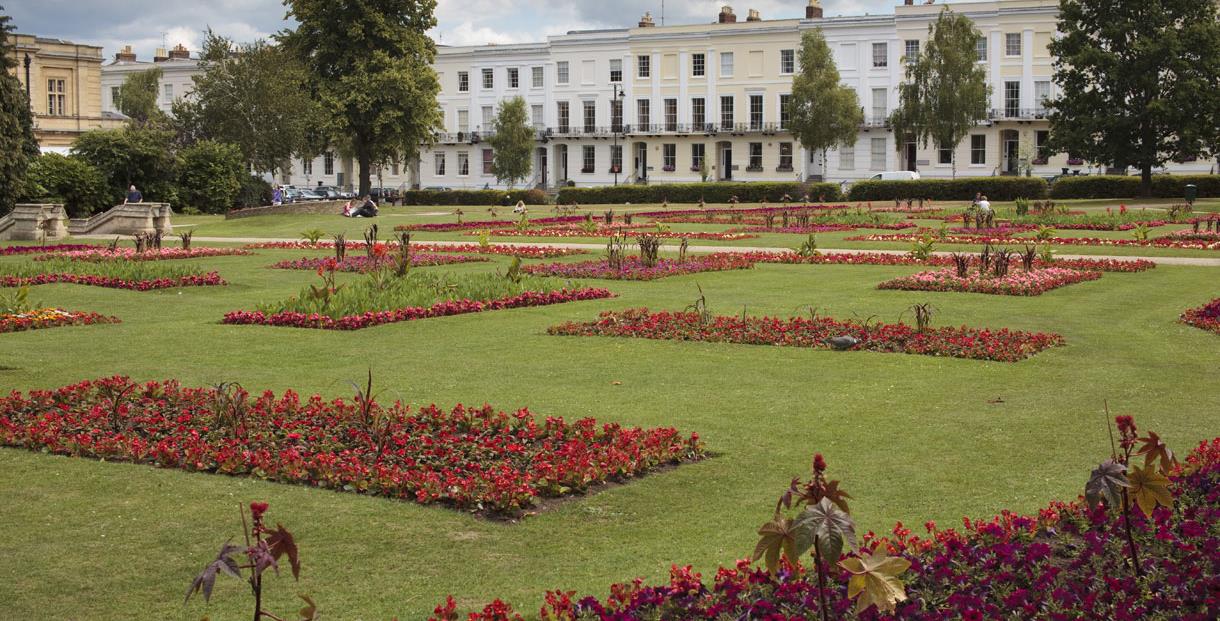 Cheltenham, known for its Regency architecture, cultural festivals, and beautiful landscapes, is not only a desirable place to live but also a promising destination for property investors. The town's diverse nature offers various opportunities for buy-to-let investors seeking strong rental yields and potential capital growth. In this blog, we will explore some of the best investment areas in Cheltenham.
Montpellier: Where Elegance Meets Investment Potential
Montpellier is a prestigious area that combines elegant architecture with excellent investment potential. It's sought after by both tenants and property investors. The area offers a mix of period homes and modern apartments, making it suitable for a wide range of tenants. Montpellier benefits from proximity to the town centre, vibrant amenities, and attractive rental yields.
The Suffolks: Charm and Rental Appeal
The Suffolks is a charming and historic area with a strong sense of community. Its quaint streets are lined with period properties, many of which are ideal for buy-to-let investments. The neighbourhood's proximity to Montpellier and the town centre ensures a steady demand for rental properties. The Suffolks offers a unique blend of character and rental appeal.
Leckhampton: Family-Friendly and Investment-Worthy
Leckhampton, situated to the south of Cheltenham, is a family-friendly area known for its good schools and community atmosphere. This neighbourhood offers a variety of rental properties, including spacious family homes and apartments. The demand for family-friendly rentals in Leckhampton is steady, making it a viable investment choice.
Tivoli: A Hidden Gem for Investors
Tivoli is a hidden gem in Cheltenham, characterised by its Victorian architecture. This area has become increasingly popular among young professionals and families. Rental properties in Tivoli benefit from the town's amenities and have shown consistent rental yield potential.
Pittville: Combining Elegance and Investment Prospects
Pittville is renowned for its regal Pittville Park and elegant Georgian and Victorian homes. It's a location that attracts a mix of residents, including professionals and families. Rental properties in Pittville can offer a blend of classic charm and investment prospects.
Hatherley: Affordable Investment Opportunities
Hatherley, provides a range of affordable investment opportunities. This area offers good-value properties that appeal to tenants seeking affordability without compromising on amenities. Hatherley's accessibility to the town centre and major roads adds to its investment appeal.
Charlton Kings: A Haven for Investors
Charlton Kings, located to the east of the town centre, offers a haven for residents. It's a sought-after area for families due to its excellent schools and pleasant surroundings. Rental properties in Charlton Kings can provide steady rental income and long-term growth potential.
Cheltenham offers a diverse range of investment opportunities for buy-to-let investors, with each area offering its own unique appeal. As with any property investment, thorough research and due diligence are essential. Consider factors such as rental demand, potential for capital growth, local amenities, and the condition of the property.
Consulting with local estate agents and property experts who are familiar with the Cheltenham market can also provide valuable insights. Remember that property investment carries risks, but when done wisely, it can yield both short-term rental income and long-term capital appreciation in Cheltenham's attractive property market.
Back to all blog posts